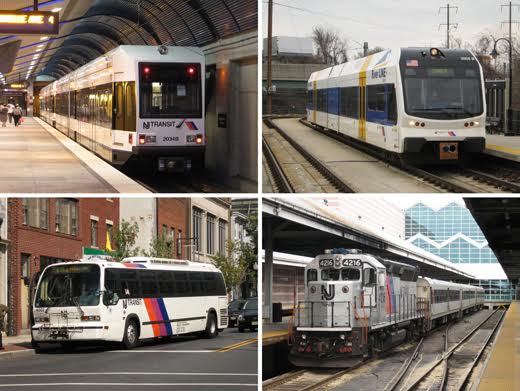 WASHINGTON – A presidential emergency board will wade in, take testimony and suggest a solution for the ongoing labor-management dispute at New Jersey Transit, one of the nation's busiest commuter railroads. The railroad carries almost one million passengers daily.
President Obama named the board, at the request of the unions representing the railroad's 4,000 workers, on July 16. It's the third such Presidential Emergency Board (PEB) Obama had to name, all of them dealing with management intransigence at commuter railroads.
The latest board, chaired by veteran labor arbitrator Elizabeth Wesman and joined by arbitrator Barbara Deinhardt and attorney Ann Kenis, must report by August 16. Weisman has also taught at various upstate New York universities, while Deinhardt was a professor in New York City. Kenis, a Chicagoan, worked for several unions there, among other positions.
"The transit rail system is vital to our nation's economy, and it's crucial that we ensure it runs smoothly. That's why I'm grateful these talented individuals have agreed to serve the American people by helping to swiftly and appropriately resolve these labor-management disputes," the president said in a statement.
Health care is the key issue in almost four years of fruitless talks between New Jersey Transit and its unions, now united in the New Jersey Transit Rail Coalition. When talks went nowhere, the union coalition asked Obama to appoint the board, after asking the National Mediation Board, which governs union-management relations in railroads and airlines, to release them from arbitration with management.
The release could open the way for a strike, or for New Jersey Transit to lock out the workers. The unions made clear they asked for the presidential board so they would not be forced to strike. "By announcing our intention to invoke a PEB, we want to remove any fears the riding public may have that a strike could occur in July," the coalition had said.
"We seek a voluntary settlement and not a strike. That having been said, we must strive for the best but prepare for the worst," BLET-Teamsters New Jersey Transit General Chairman David Decker said when the coalition sought the board. "This coalition has one goal, a fair contract for our transportation and mechanical brothers and sisters at New Jersey Transit", added John McCloskey, chairman of Smart's Railroad, Mechanical and Engineering sector. "Negotiations were at a complete standstill, so this request…is a necessary one."
Photo: Wikipedia