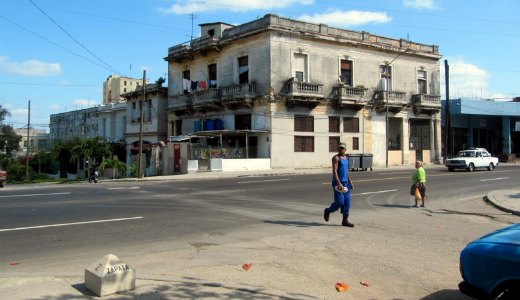 In a move that took some Cuba-watchers by surprise, President Obama has threatened a veto of a House bill if it includes tightened restrictions on Cuban-American travel and aid to Cuba, among other things.
The president issued the warning in a Statement of Administration Policy on HR 2434, the Financial Services and General Government Appropriations Act of 2012.
Earlier, the Obama administration had lifted restrictions on the ability of Cuban-Americans to travel to Cuba or to send money to their relatives in the island. This was part of a set of small steps to soften U.S. anti-Cuban measures that came into effect after the Cuban Revolution, which triumphed on January 1, 1959. The measures were greatly intensified by the Torricelli Act of 1992 and the Helms-Burton Act of 1996. In addition to easing the restrictions on Cuban Americans, the Obama administration has been more willing to grant visas to Cubans to come to conferences and cultural activities in the United States.
But the major items in the blockade against Cuba still remain: The restrictions on trade with Cuba by United States citizens and those of other countries; the general travel ban on U.S. citizens going to Cuba without special permission; U.S. government financial support for Cuban dissidents and the continued listing, based on no evidence, of Cuba as a "state sponsor of terrorism;" and again this month, again on no evidence, of Cuba as a country that is not doing enough against human trafficking. In addition, ultra-right-wing Cuban exile reactionaries who have committed terrorist acts against Cuba live in the United States with impunity, while five Cuban patriots languish in U.S. prisons, after a highly criticized trial, because they tried to act against terrorist threats arising from U.S. soil (a petition is available on the People's World homepage calling for these five men to be released.
The increase in remittances from Cuban Americans to their relatives in Cuba is also not a completely unmixed blessing. In a recent conference in Washington, D.C., on the issue of race and racism in Cuba, sponsored by the Center for International Policy and organized by Wayne Smith, President Carter's chief diplomat in Cuba, Dr. Heriberto Feraudy, head of the Cuban Commission on Racism and Racial Discrimination (a spinoff of the National Union of Artists and Writers) pointed out that there is a disparity between the remittances sent to Black Cuban families as opposed to whites, for the reason that lighter skinned Cubans represent a wealthier and more powerful sector of the Cuban-American diaspora than do darker skinned ones, and that this works to increase economic disparities among the races in Cuba.
Nevertheless, advocates of the end to the blockade and the normalization of U.S.-Cuba relations have seen President Obama's moves as small but welcome steps away from the intransigent policy of the last 50 years.
The fact that Dr. Feraudy, and also Cuban sociologist of race Esteban Morales, were able to participate in the D.C. conference, was also due to the Obama administration's changes. The Bush administration, for example, would likely never have issued the visas for such participation.
In the wording of an amendment to HR 2434 attached by right-wing U.S. Rep. Mario Diaz-Balart, R-Fla., a major leader of the hard-line sector of the Cuban exile community, the situation of Cuban-American remittances and visits to Cuba would be restored to the severely restrictive policy imposed by President George W. Bush, in which no exceptions to the limit on travel were allowed, even in hardship cases like a dying mother or father on the island, and remittances were restricted to $300 per year.
Obama's Statement of Administration Policy reads, "The Administration strongly opposes a number of provisions in this bill. If the president is presented with a bill that undermines either the Affordable Care Act or the Dodd-Frank Wall Street Reform and Consumer Protections Act through funding limits or other restrictions, or reverses current policies on Cuba, his senior advisors would recommend a veto."
People working to reform U.S. policy toward Cuba found the threat of a veto of HR 2434 to be a very positive surprise; "jaw dropper" in the words of the Latin American Working Group.
They, along with other proponents of change in U.S. Cuba policy urge full support for President Obama for this new stance.
Photo: Many Cubans depend on remittances from the U.S. Justin Otto // CC 2.0