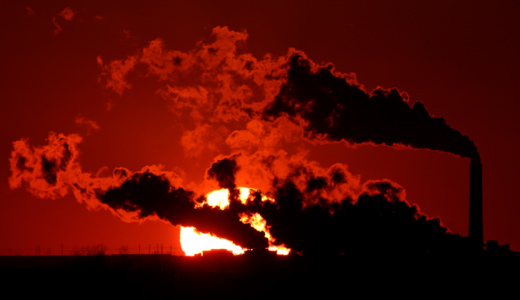 In what could become a defining moment in environmental history, President Obama unveiled a plan on June 2 to cut carbon emissions by nearly a third within 15 years. It is the centerpiece of a larger climate action plan, and could prove to be one of the most important initiatives ever to fight climate change.
"Right now," said Obama, "there are no national limits to the amount of carbon pollution that existing plants can pump into the air we breathe – none. We limit the amount of toxic chemicals like mercury, sulfur, and arsenic that power plants put in our air and water. But they can dump unlimited amounts of carbon pollution into the air. It's not smart, it's not safe, and it doesn't make sense."
The plan is already facing a wave of hostility from Republicans, who believe it will kill jobs. Obama dismissed this criticism, noting, "Special interests and their allies in Congress will claim that these guidelines will kill jobs and crush the economy. But let's face it, that's what they always say. They warned that doing something about the smog choking our cities, and acid rain poisoning our lakes, would kill business. It didn't. Our air got cleaner, acid rain was cut dramatically, and our economy kept growing." In fact, if this carbon reduction goal is met, it could produce "net climate and health benefits totaling $48-82 billion," according to the EPA.
EPA administrator Gina McCarthy said the new rules would be critical in moving the rest of Obama's climate action plan forward. "The EPA is delivering on a vital piece of the plan by proposing a clean power plan that will cut harmful carbon pollution from plants. This is not just about disappearing polar bears and melting ice caps. This is about protecting our health, our homes, our local economies, and our jobs."
Pollution reduction targets will vary based on what is best for each state; for example, the Rust Belt relies heavily on coal-fired plants, but some states, like Iowa, now generate over 20 percent of their energy from renewable sources. Plans will thus be adjusted accordingly. Some activists believe the state-by-state setup could be problematic, particularly in those that heavily lean on coal. Indiana, for instance, gets 80 percent of its electricity from coal. Republican Gov. Mike Pence vowed to fight the plan, remarking, "Indiana will oppose these regulations using every means available."
Obama's counselor John Podesta addressed the concerns, stating, "While I am sure there will be holdouts amongst the states, most utilities will also want to work with their regulators to ensure successful implementation." He acknowledged that Republicans will "find various ways to try and stop us from using the authority we have under the Clean Air Act. All I would say is that those have zero percent chance of working, and we're committed to moving forward."
Greenpeace applauded the ruling, remarking, "The plan shows that President Obama is serious about pushing the power sector away from coal and toward renewable energy, and that commitment couldn't come any sooner. Global warming is already affecting the lives of Americans in every single corner of our country, and things will get dramatically worse if we don't switch from coal, gas, and oil to renewables like wind and solar."
In a separate statement, Greenpeace Climate and Energy Campaign director Gabe Wisniewski warned that the opposition would come not just from right-wing politicians, but industries and lobbyists like the American Legislative Exchange Council. While that pushback is to be expected, he added, it makes little sense, as "the most successful and innovative businesses in the country are sprinting to adopt renewable energy."
"The President promised he would act to tackle the climate crisis and protect the health of our children and grandchildren, and he is keeping his word," said Michael Brune, executive director of the Sierra Club. "These aren't just the first-ever protections to clean up carbon pollution from power plants, they also represent the largest single step any president has ever taken to fight climate disruption."
EcoWatch founder and CEO Stefanie Spear said June 2 was "a really historic day for our country. These guidelines will help foster clean energy and efficiency while cleaning up the nation's air. We really need to show how renewables do work. We can power our country from wind, from solar, from other renewable sources, and energy efficiency has a vital role in all of this."
Sheryl Carter, co-director of the Natural Resources Defense Council's energy program, added, "Energy efficiency is the cheapest, fastest, and cleanest way to cut carbon emissions, and it benefits local communities enormously by putting people to work and lowering bills. We are already seeing clear examples of efficiency in action, with huge job and money-savings benefits based on real-world experience by states. This analysis shows that carbon standards that use efficiency as a key strategy will expand these benefits to a much bigger scale. We need to do this now."
Photo: Charlie Riedel/AP