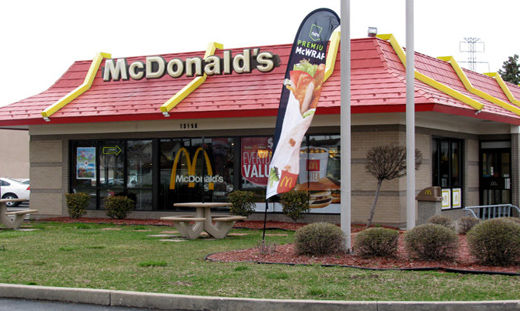 WASHINGTON – The unemployment rate fell 0.1 percent in October, to 5.8 percent, the Bureau of Labor Statistics said. A separate survey showed businesses claimed to add 214,000 jobs that month. But just over half, 109,000, were in four low-paying sectors: Retail trade, health care, temps, and bars and restaurants.
There were 8.995 million unemployed in October, 267,000 fewer than in the month before, BLS said. But 32 percent of the jobless – unchanged from the month before – were out of work at least six months, meaning they've exhausted their state jobless benefits. Senate GOP filibusters killed federal long-term benefits. The GOP takeover means they won't return.
And, added together, the jobless, those so discouraged they've stopped seeking work and workers toiling in part-time jobs when they really want full-time employment all accounted for 11.5 percent of the workforce in October, BLS said. September's figure was 11.8 percent.
Construction firms claimed to add 12,000 jobs in October, to 6.095 million. All the gains were in specialty trade contractors (+10,200) and heavy and civil engineering (+5,500). But that left 542,000 jobless construction workers (6.4 percent). And construction union leaders say the BLS survey understates joblessness in their sector, since the survey counts a worker as employed for the whole month if he or she works as little as a few hours on the survey day.
Factories said they added 15,000 jobs in October, to 12.181 million, up 170,000 in a year. Machinery (+5,200 jobs), fabricated metal products (+3,800) and furniture factories (+3,700) led the gains. There were 658,000 jobless factory workers (4.3 percent).
While lower-paying services added tens of thousands of jobs, higher-income services were another story in October. Trucking added 3,800 jobs, telecommunications added 800 and mass transit shed 700 jobs that month, for example.
And the lower-paying sectors that added the most jobs in October were also majority-female sectors: Education and health care (76.8 percent female), retail trade (50.4 percent) and leisure and hospitality (51.9 percent).
Government added 5,000 jobs, net, with small gains or losses in all areas, except for local government, not counting schools. Local governments added 10,600 jobs in October. Overall, 57 percent of government workers are women.
Photo: The jobs gains that did happen were in the low-paid sector. AP