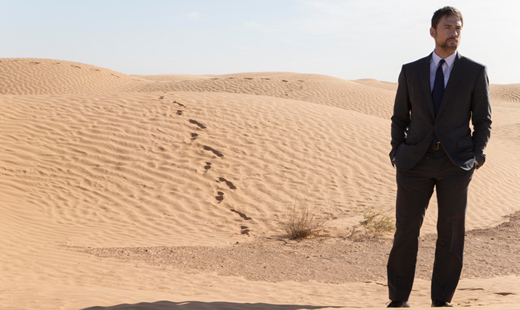 The first review I read said that "Tyrant" was overly cruel and sadistic. Isn't the justification for adult programs that go beyond normal bounds that all the mayhem is necessary to tell the story? Watch an episode and you decide.
Barry is a deeply tanned pediatrician with a pale blonde wife and two typical California teenage children. The family doesn't understand why their good and kind father doesn't want to make his first trip in 20 years back home to see his own dear old dad. Barry's secret is that he isn't Barry at all, but Bassam, and his dear old dad is the ruthless dictator of a Middle Eastern nation. Bassam's dear old brother, heir to the throne, is a sadist. Bassam and his family soon step off the plane into an incredible world that three of them cannot even imagine.
Of all the new TV programs since "Fargo" finished its season, this is the best executed.
To their credit, the actors are wonderful. Bassam's unease builds tension by the minute while his clueless California family enjoys the palace and the pool. It doesn't take a veteran TV watcher to figure out that they're not going back to California any time soon …
"Tyrant," created by Gideon Raff, is on FX on Tuesdays.
Photo: Adam Rayner as Bassam "Barry" Al-Fayeed. fxnetworks.com