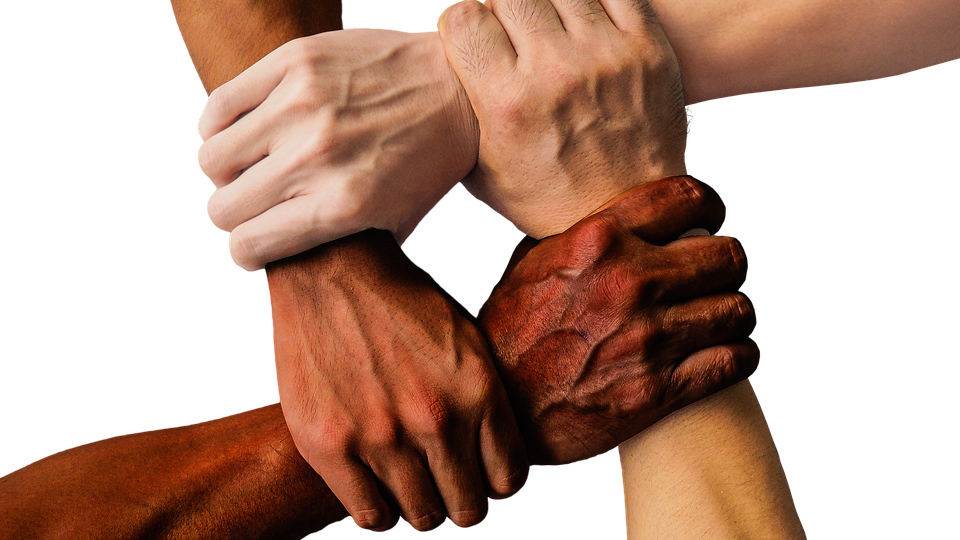 LOS ANGELES — Longtime radical activist Oneil Cannon died in his sleep on Jan. 20, 2017, at 12:20 a.m., the last morning of President Obama's administration before Donald Trump was sworn in. Born on Jan. 28, 1917, he passed away just eight days short of turning one hundred years of age.
Oneil Cannon was known to activists as the union printer to the left. His print shop, Fidelity Educational Press, printed leaflets, journals and brochures for community organizations, political campaigns and churches — especially those looking to include the "union bug."
In 1985 he co-founded the Paul Robeson Community Center, a multiracial organization in South Los Angeles whose mission is to promote interracial and intercultural understanding through education.
Cannon fought alongside his wife Adele to bring equal education to South Los Angeles, including the multi-year struggle to bring a junior college there. That campaign culminated in the establishment of Southwest Community College, which held its first classes 50 years ago, in 1967.
Born in Plaquemines Parish, Louisiana, on Jan. 28, 1917, Oneil was the son of a minister and the great grandson of Salina Eggerson, a slave, and her Irish slave-owner, Charlie Cannon. Having lived 100 years, he was a living link to the harrowing past.
As a young insurance agent in New Orleans, Cannon joined a left union, the UOPWA (United Office and Professional Workers of America) when it began organizing in the insurance field in New Orleans. There he began meeting longshoremen and other left-wing unionists who all went to the same meetings and supported each other. Ultimately, his boss fired everyone associated with the union, saying that "Universal Life is not going to be coerced by a bunch of communists." That was the first, but far from the last time, that he would hear the term "communist" being used to justify the firing or isolation of people active in the movement for social change.
In New Orleans he also got to know students from Tulane and Dillard universities in gatherings that were sometimes called the "Red Schoolhouse" because some of the people there were "left" and also because Black and white students used to associate there together. In the 1930s and '40s that was unheard of — and against the law. At one point they were all arrested, not because of communist activity, but because they were violating the miscegenation laws which outlawed Blacks and whites from mingling together anywhere.
After World War II, Cannon moved to Los Angeles, bringing his wife Elizabeth and children, in order, as he put it, to "leave the stranglehold of discrimination and racism in the South." He joined most of his sisters and brothers who also migrated to L.A. after the war.
After his first marriage ended, in 1955 he married a Jewish fellow activist, Adele Rosenfield Goodman. As an interracial couple they continued to support each other in their fight for justice for the next 54 years until her death.
He "broke the color line" in the printing industry by fighting with the support of progressive white trade unionists to become the first African American member of the Printer's Union in Los Angeles. Although he became a member of the union in the early 1950s, he was unable to find work because the printing industry remained segregated. Thus he founded his own company, Distinctive Press, later to become Fidelity Educational Press.
Cannon learned printing at Frank Wiggins Trade School, the predecessor to Los Angeles Trade Technical College, and sometimes worked for Charlotta Bass, publisher of the California Eagle, a progressive Black newspaper. Bass later ran for vice-president of the United States on the Progressive Party ticket in 1952. Cannon started his first print shop in the basement of the Eagle, but moved elsewhere as his business grew.
He taught printing to generations of printers, including in the anti-poverty programs in South Los Angeles.
As part of the South-East Inter-Racial Council, he fought to bring Negro History Week into L.A. city schools. He also worked to end segregated housing and restrictive covenants. He often guarded the homes of pioneering Black families when they moved into formerly all-white enclaves. With the Independent Progressive Party (IPP), he picketed stores and banks demanding that they hire African- and Mexican-Americans. Their slogan was "Don't bank or buy where you can't work!"
He helped to put Henry Wallace and the IPP on the ballot in the 1948 presidential election. He fought to free the Rosenberg's and later Angela Davis. He demonstrated against the war in Vietnam and continued to fight for Middle East peace.
As a member of the Communist Party USA, he became the educaton director in the Southern California District, and a member of the Party's Southern California and National Central Committees.
Oneil Cannon counted among his friends many leaders and later elected officials of the African-American community. Paul Robeson was one of his valued friends; he would see him whenever he came to Los Angeles.
Oneil was committed to electing Black and Latino representatives at all levels of government. He helped to elect Augustus "Gus" Hawkins, Tom Bradley, Ed Roybal, Diane Watson, Maxine Waters, and Karen Bass.
Cannon campaigned for Barack Obama in 2008, and wept with joy along with millions of others when he was elected. He died peacefully, wearing one of his Obama T-shirts.
He is survived by his 107-year-old sister, Vera Bullen, his four children: Lloyd Cannon (Jeannette), Lorraine Lockett (William), Brenda Marshall, Denese Lewis (Ray); two stepchildren, Dale Goodman and Jan Goodman (Jerry Manpearl); his many grandchildren, great grandchildren, great-great grandchildren, nieces and nephews; and a host of friends and admirers who will miss his presence.
A Celebration of Oneil's life was held on what would have been his 100th birthday, Jan. 28, in Santa Monica, Calif.