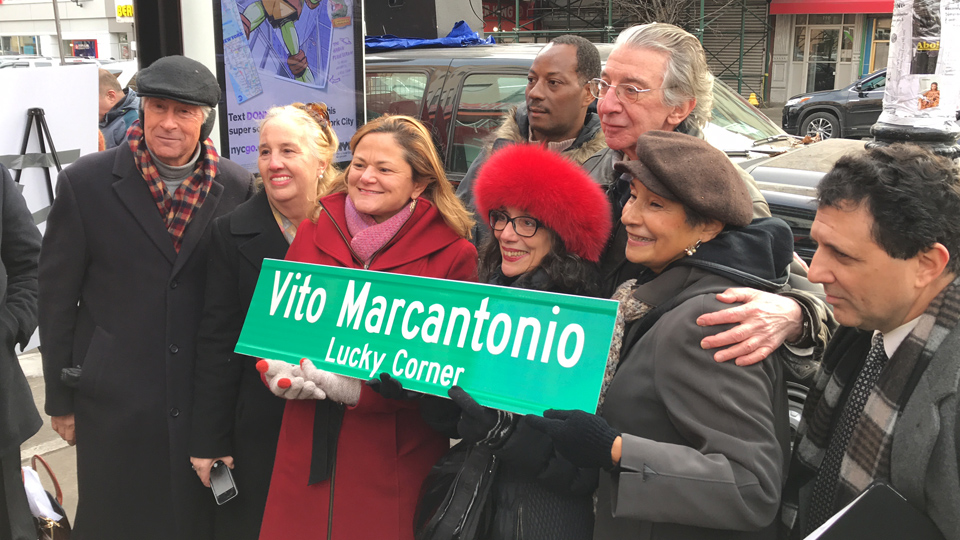 NEW YORK CITY — On a recent Sunday afternoon, December 17, a crowd of about 50 people gathered for a ceremony marking the renaming of the NE corner of 116th Street and Lexington Avenue in New York as "Vito Marcantonio Lucky Corner." The great progressive politician, Vito Marcantonio, who represented East Harlem in Congress for seven terms from 1935 to 1951, would, like his mentor and close friend Fiorello La Guardia before him, wrap up his political campaigns with a rally on this corner.
This street-naming not only has been a long-term goal for the Vito Marcantonio Forum (VMF) but also was a goal of the outgoing NYC Council speaker, Melissa Mark-Viverito, who was instrumental in making it happen.
The event was emceed by Mark-Viverito herself who, in her opening remarks, emphasized the importance of naming this particular corner in honor of Marcantonio. She said he was "a champion for all the people," who not only was a fighter against Jim Crow, but also a champion of Puerto Rican independence.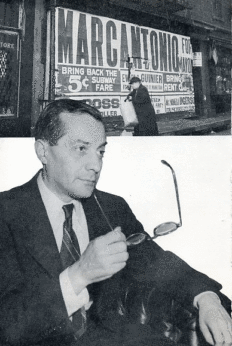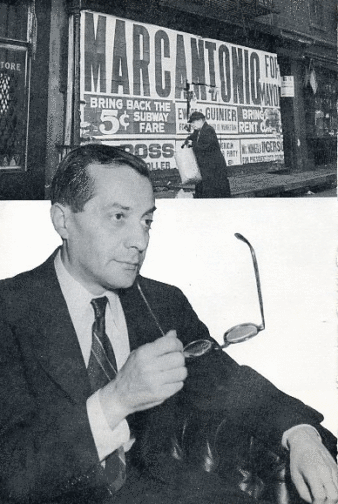 Indeed, during Marcantonio's time in Congress, he came to be regarded as the de-facto congressional representative of Puerto Rico. She also mentioned Marcantonio's particular ability to bring together the various ethnic groups and religious faiths represented in his district.
Referring directly to Marcantonio as one of her role models, the speaker said, "I have remembered those who have come before me and guided me as I moved forward representing East Harlem and the South Bronx: Adam Clayton Powell, Jr., Evelina Lopez Antonetty, and Vito Marcantonio—all champions of the working class." Also in her remarks Mark-Viverito gave a nod to her deputy chief of staff, Diana Ayala, who will be taking her seat on the city council.
Also addressing the crowd was a special guest, Manhattan Borough President Gayle Brewer, who came to the event even though she was not on the program.
Mark-Viverito and Brewer were directly followed by a reading of Gil Fagiani's poem, the "Litany of San Vito," which he wrote in tribute to Marcantonio. The poem was read in English, Italian, and Spanish by Chris Bell, Maria Lisella, and Gloria Quinones, respectively.
Other speakers followed, each sharing a few brief thoughts.
Frank Marcantonio, the son of Vito's brother, spoke for the family, remarking that although he never met Vito Marcantonio, he was influenced by him.
Attorney and community activist Gloria Quinones, who played an important role in speaker Mark-Viverito's political career, spoke of Marcantonio as a source of guidance and inspiration for today's leaders.
Jerry Meyer, co-chair of the VMF, spoke briefly about the historical significance of the renaming of the corner. He noted that the dedication of Lucky Corner reminds the progressive community that it needs traditions and memorials associated with a "people's history." He also said the Vito Marcantonio Forum looks forward to memorializing other sites associated with the life and work of this great spokesperson of all those who had been left out of the American Dream.
At the end of the dedication, actor and VMF co-chair Roberto Ragone, did a dramatic interpretation of excerpts from several of Marcantonio's speeches, including an extract from a speech he gave on that very corner in 1950, during his campaign for mayor.