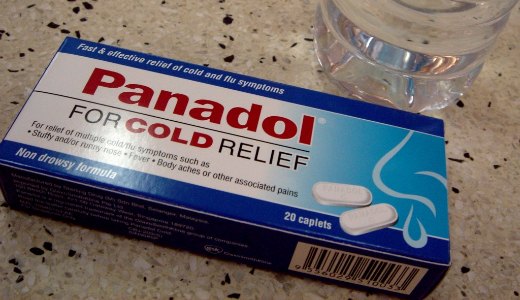 SAN FRANCISCO – The latest figures show that some 44 million workers in private employment – more than 40 percent of the private sector workforce – do not have paid sick days that they could use to recover from illnesses, including contagious illnesses such as the flu, or worse.
It should be of particular concern that those occupations that are currently least likely to provide paid sick days include occupations most likely to have regular contact with the public, most importantly and most disturbingly, food service and food preparation.
That raises serious health problems, especially in these tight economic times, when workers need to stay on the job as much as they can, no matter how ill they are, to earn as much money as they can. Which, of course, endangers the health of those who come in contact with them, as well as delaying their recovery from their illness.
Public health experts note that the fewer the number of workers who are able to stay at home when sick, the more likely it is that diseases will spread. In addition to the increased suffering of the public and other workers that causes, it also causes significant economic losses.
Laws have been proposed in several states and in Congress that would require employers to grant paid sick leaves to their employees, but it seems unlikely that the measures, however much they are needed, will pass any time soon – if at all.
But there has at least been a start, however slight, toward what's broadly needed. That's a paid sick leave law that was adopted by the city of San Francisco five years ago – the first citywide such law in the country. If nothing else, the San Francisco ordinance proves that such laws are quite feasible, and not the "job killers" that anti-labor forces contend they would be.
San Francisco business groups fought fiercely against adoption of the ordinance and thankfully lost big time. The ordinance was approved by 61 percent of the voters in a citywide election in 2006.
Under the ordinance, workers in businesses with fewer than 10 workers can earn up to five paid sick days a year, while workers in larger businesses can earn up to nine paid sick days. Workers accrue one hour of paid sick leave for every 30 hours they work. They may use the sick time to recover from their own illnesses, care for a sick family member, or seek routine medical care.
A recent independent survey of nearly 1,200 San Francisco workers and nearly 700 employers by the Institute for Women's Policy Research came up with findings that the city ordinance was, in the words of the California AFL-CIO, "overwhelmingly positive for workers, businesses and the public."
The labor federation called the study "further evidence policies that help working families meet their responsibilities at work and at home are good for everyone."
The study shows, in short, that the San Francisco ordinance has had a great impact on workers' lives but little or no impact on the city's businesses. They overwhelmingly report that the law has not cut into their profits. Two-thirds of them reported no problems implementing the law.
It seems likely that the reason for the slight impact on businesses business can be attributed to the fact that most workers take sick leave days only when they need them. Even though the law allows workers five to nine sick days a year, San Francisco workers used a median of just three days a year. And one-quarter of the workers didn't take a single sick day.
Even the major opponent of the law prior to its passage, the local, politically powerful restaurant association that led the political fight against the city ordinance, now concedes it hasn't led to employee abuses or hurt restaurants or other business.
Most important, as the state AFL-CIO noted, the survey proved that having paid sick days makes a substantial difference for working families. More than half the workers surveyed said they've benefitted from the law. Among other important things, the law has given workers who need paid sick days the most, including parent and workers with chronic health conditions, the time they need to care for their health and that of their children.
The labor federation reports that it hears regularly "the stories of parents who are forced to choose between their children's health and the financial well-being of their family . . . who have put off visits to the doctor and sacrifice their health to avoid losing their jobs.
Washington, D.C., and Milwaukee have followed San Francisco's lead and adopted ordinances providing paid sick leave for workers. And some states, California, New Jersey and Connecticut among them, have adopted similar though less extensive laws.
But what's most needed is a federal law – a law that, if properly enforced, would grant sick leave pay to all workers, helping them, their families and anyone else who might be exposed to their illness.
It's obviously the sensible and healthy thing to do.
Photo: Kevin Lim // CC 2.0