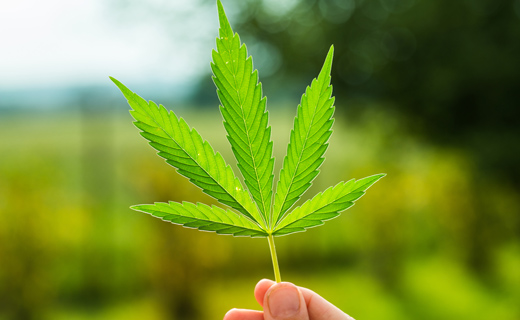 ORLANDO, Fla. – A Florida legislator has reintroduced a bill Feb. 24 to legalize recreational marijuana use in the state. Adults would be allowed to possess up to 2.5 ounces of the drug and to grow up to six plants in their home. Companies growing pot for licensed retailers would pay a $50-an-ounce excise tax.
Sen. Dwight Bullard's bill, SB 1176, stands little chance, however, of getting out of committee in Florida's legislature, whose 2015 session starts Mar. 3. That body, dominated by the ultra-right – 82 Republicans to 37 Democrats in the House and 25 to 14 in the Senate – mostly has been reluctant to loosen restrictions on marijuana. Bullard's measure, which he first introduced last year, may spark more debate on changing those laws.
Marijuana "has less problems and side effects than alcohol in some circumstances," Bullard said in High Times magazine, adding that "legalization would provide much needed additional tax revenue" that could help fund education and health care.
Colorado, Washington, Alaska, and Oregon, along with the District of Columbia, have legalized recreational marijuana use. Colorado collected $76 million in taxes on marijuana sales in 2014, including $44 million from recreational weed. Florida, with a population of 20 million – four times greater than Colorado – and an economy more dependent on tourism, potentially could generate much greater tax revenues from cannabis, especially with recreational sales.
"Being African American and being relatively young, I've seen the impact of the so-called War on Drugs in my community that has led me to conclude it's been a failure," said Bullard, 38, a South Florida Democrat. "I look forward to the day in which we take a more practical approach about providing rehabilitation for those suffering addictions, and not treating them as criminals."
A 2013 ACLU report that called for legalizing marijuana found wide disparities between blacks and whites in arrest rates for possession, with black people around 3.75 times more likely on average to be busted for small amounts (under 28 grams), although studies have shown that black people use cannabis at lower rates than white people.
Policing trends in recent decades that emphasized focusing on minor offenses as a way to prevent more serious problems have exacerbated the tendency of some police to disproportionately target people of color. "The increase in racially biased stops and searches" has, noted the report, been "mirrored by the increase in, and racial disparities among, marijuana arrests."
In Florida, blacks were 4.2 times more likely to be arrested for possession than whites. The report found that the Sunshine State spent $229 million in 2010 enforcing marijuana possession laws. That offense constituted 41 percent of the state's drug arrests.
"Aggressive enforcement of marijuana possession laws needlessly ensnares hundreds of thousands of people in the criminal justice system, crowds our jails, is carried out in a racially biased manner, wastes millions of taxpayers' dollars, and has not reduced marijuana use or availability," the ACLU concluded. "Marijuana possession arrests also waste precious police resources and divert law enforcement from responding to and solving serious crimes."
A 2014 Quinnipiac University poll found that 55 percent of Florida voters backed legalization (a seven percent jump from 2013). Support split along partisan lines, however, with 64 percent of Democrats and 55 percent of independents in favor while 56 percent of Republicans were opposed. Support also split along age lines, with 72 percent of voters ages 18-29 in favor while 59 percent of voters over 65 were opposed.
An amendment to Florida's constitution that would have legalized medical marijuana garnered 58 percent of the vote in Florida's November election – two points shy of the 60 percent needed for passage. It faced stiff opposition from Republican officials, including Gov. Rick Scott and Attorney General Pam Bondi, and an opposition media campaign funded by wealthy Republicans, such as Las Vegas casino magnate Sheldon Adelson, who kicked in $5.5 million.
John Morgan, a personal injury lawyer and major Democratic fundraiser from Orlando, was the main backer of the amendment, with around $4 million in donations and loans. He already has started gathering the 683,000 signatures needed to get a modified version on the 2016 ballot.
That amendment is one of several progressive measures that could come before Florida voters next year. U.S. Rep. Alcee Hastings, D-Fla., has proposed raising the state's minimum wage to $12.50 an hour, which would be the highest in the country. A coalition of civil rights and progressive groups has been collecting signatures for an amendment to restore voting rights to those with felony convictions once they complete the terms of their sentences. A 2012 report by the Sentencing Project estimated that Florida had more than 1 million disenfranchised ex-felons, many of them African American.
Photo: marijuanaeducation.org