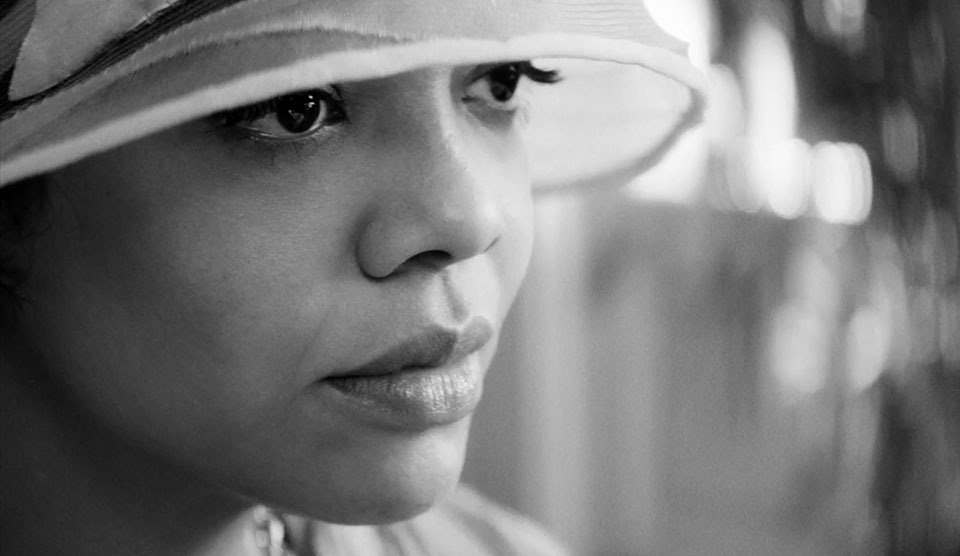 Passing is a beautiful film that will tear you apart emotionally if you let it. The aesthetic of the movie will lull you in like a gentle breeze until you realize you've been thrown into a whirlwind of events. Although the film is a period piece, taking place in the 1920s, the topics it touches upon have relevance to our present day in a variety of ways. The style is impeccable, the direction has purpose, and the performances will be talked about long after the credits roll. With that said, it isn't for those wanting over-the-top, in-your-face action. The devil is in the details of this subtle, yet haunting movie.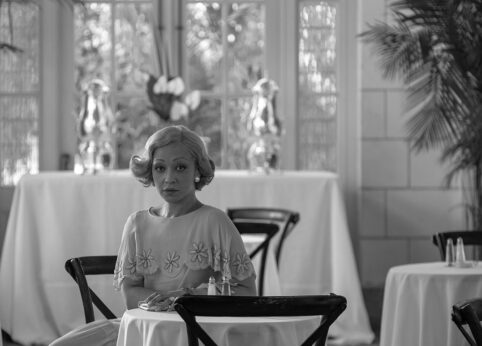 Based on the novel of the same name by Nella Larsen, the film follows two Black women who have the ability to pass as white but choose to live on opposite sides of the color line in 1929 New York. Passing marks the directorial debut of Rebecca Hall, who also adapted the screenplay. Irene Redfield (Tessa Thompson) and Clare Kendry (Ruth Negga) are living during the height of the Harlem Renaissance. The two childhood friends reunite after a chance encounter. From there they reconstruct a tentative bond mixed with compassion and tension as Clare, who has been living life as a white woman for some years, yearns for a reconnection with the Black culture she left behind. As their lives become more deeply intertwined, Irene finds herself questioning her once-steady existence, as her relationship with Clare unveils more complex layers within herself.
Passing is a story that examines identity, sexuality, obsession, repression, and class in provocative ways. But viewers may miss some of those examinations if they don't pay close enough attention. The movie is heavy with symbolism and things left unsaid but brimming under the surface. The audience will be compelled to engage mentally with the film during their viewing experience. Perhaps more so than a movie that lays all of its secrets out plain for the people. This may make some movie-goers feel like things are left vaguer than they would like, but if you sit with the scenes long enough, director Hall's choices and message will come through clearer.
The history of the United States is one stained with racism and white supremacist ideals. The slave trade, followed by rigid racial segregation, particularly in the early 1900s, had many African-Americans facing hardships due to the color of their skin. White Passing was a practice used at times by lighter-skinned Black folk who often didn't want the burden of racial discrimination to affect their quality of life. Although Passing is not the first movie to deal with this topic, it is one that doesn't fall into certain tropes that have earlier plagued movies on this subject matter.
Irene nor Clare fall into the role of the "tragic mulatto." This being an archetypical mixed-race person (called a mulatto in the late 1800s early 1900s), who is assumed to be depressed, or even suicidal, because they fail to completely fit in the white world or the Black world. The tragic mulatto is depicted as the victim of a society divided by race, where they never feel complete in either. While there is a sense of isolation and alienation in the film it is not centered on the overused theme of a character longing to be white. The film actually does a fine job of not centering whiteness as all. This film is about Black women and all the complexities that come with that, even in the early 1900s.
The film subverts the tragic mulatto trope by focusing on the underlying passions of the characters that run deeper than race alone. Not to be confused, this movie is somewhat of a tragedy, and even in the very beginning, you're filled with a sense of dread as to where things may go for the characters. Yet, the tragedy has nothing to do with the overdone idealization of mythic whiteness.
The black-and-white aesthetic of Passing makes for a beautiful looking film that allows us to focus more on the cast. Thompson and Negga are marvelous in this movie. Thompson's performance is heartbreaking and layered as the usually straight-laced Irene, while Negga shines bright as the rebellious Clare. The two women balance each other beautifully. You'll love both characters for different reasons as their quirks, sins, and motivations come to life on screen. You may also grow suspicious of both at any given time depending on how you interpret what is happening. It makes for an engrossing and contemplative film watching experience.
And it does all of this well under two hours. With a one-hour and thirty-eight-minute run time, Passing touches on a lot, while giving you enough time to sit with everything you've experienced after the credits begin to roll. If you're in the mood for a period piece that challenges your senses, and possibly your sense of self, then Passing may be exactly what you're looking for.
Passing is now streaming globally on Netflix.