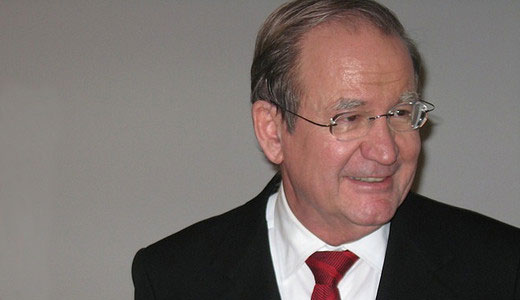 Pat Buchanan may have lost his platform at MSNBC according to news reports.
Colorofchange.org launched a campaign recently calling on the news television network to remove Buchanan from the air because of the racist views promoted in his new book Suicide of a Superpower.
The book predicts the "end of white America." Over 275,000 signatures have been collected demanding that MSNBC oust the former far-right presidential candidate.
The civil rights group tweeted on Saturday "Pat Buchanan & his white supremacist ideology are out at @MSNBC, thanks to @ColorOfChange and @credoaction members: http://bit.ly/xLupVi."
Buchanan has not appeared on the network since October.
The Associated Press reports that MSNBC president Phil Griffin said, "When Pat was on his book tour, because of the content of the book, I didn't think it should be part of the national dialogue much less part of the dialogue on MSNBC."
Griffin, however, was ambiguous on whether Buchanan would return and declined to comment further. Deadline Hollywood writes that Griffin said, "I have not made my decision."
The New York Times also reported that Griffin said the GOP commentator might not be coming back. "Pat and I are going to meet soon and discuss it," Mr. Griffin said, according to the Times. The Times continues "But he cited some of the arguments Mr. Buchanan made in the book as reason the commentator had not come back, even after his book tour ended."
The Anti-Defamation League also has called on MSNBC to remove Buchanan. Among other things he had claimed President Obama "hates white people."
Colorofchange.org, Mediamatters and other groups successfully fought to have hate speech advocate Glenn Beck removed at Fox News.
Photo: WBUR news