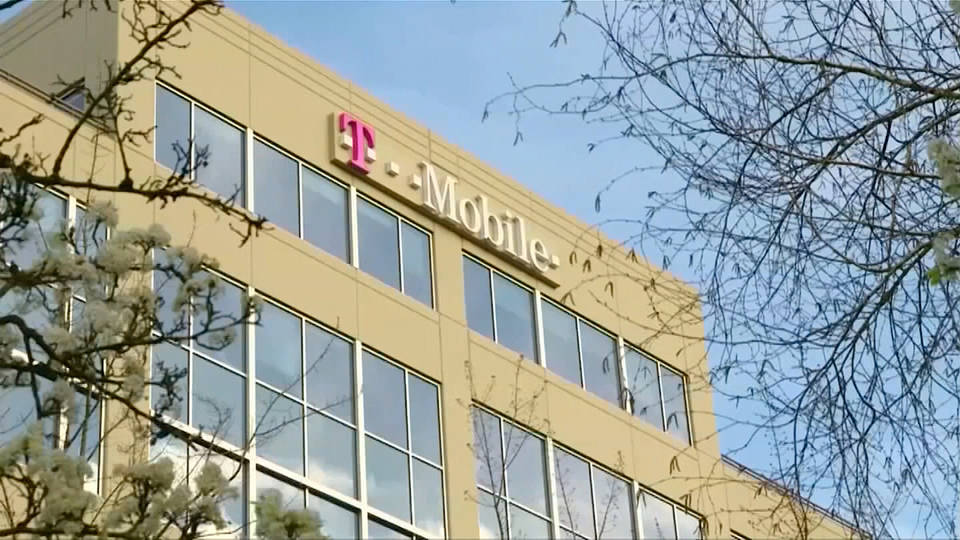 SEATTLE —T-Mobile's pay cuts last year, which cost each worker thousands of dollars in yearly pay, and the firm's threat for more layoffs following at least 5,000 people it fired in 2021, pushed some 300 customer service reps at the firm to form their own union. They unveiled it during a company-wide zoom call on October 19.
The T-Force Social Care Alliance (TSCA), is trying to model itself on the independent grass-roots-organized Amazon Labor Union and on Workers United, another grass-roots group—aided by the Service Employees—which is unionizing Starbucks stores nationwide.
"Due to mass layoffs and recent massive pay reductions, T-Mobile's social media care team, T-Force, has decided to move forward with forming a union, the T-Force Social Care Alliance," TSCA's written statement, posted on social media a month before the call, said.
The working conditions—"at will" employment, job cuts, pay cuts—at T-Mobile in the U.S. are in direct contrast to those at its parent firm in Germany, Deutsche Telekom. The firm is unionized with the big German telecommunications union ver.di and workers enjoy protections and clout under German labor law. That includes mandated seats on DT's board.
Working conditions are key in the unionization drive here. The depths of the coronavirus pandemic forced T-Mobile to let the reps toil from home, via computer. Now it wants to force them back to their desks, including at its headquarters in Seattle, despite the lingering plague.
A decade ago, T-Mobile set up a small group of 24 social media techs—workers who ensure "T-Mobile customers needing aid speak to a real person, not a bot." Former T-Mobile CEO John Legere coined that phrase, TSCA said, and established and backed the face-to-face contact. His successor, current CEO Mike Sievert, has turned a deaf ear to that concept and also "has the highest CEO-to-worker pay ratio in all of wireless."
The union effort accelerated after last year's pay cuts and layoffs. Last year's T-Mobile-Sprint merger prompted the drive, because honchos of both firms promised it would add jobs, but lied. Job losses were in retail, customer care, T-Force and engineering, and continue.
The Communications Workers, who were and are trying to organize T-Mobile retail stores, calculated potential post-merger layoffs would be close to 20,000. They've been working with ver.di on their organizing drive.
"T-Force has tried to work with" T-Mobile "leadership to resolve pay cuts, but despite best efforts has been brushed aside," TSCA's social media statement added.
"Most front-line social media specialists will make thousands less per year after management removed monthly bonuses, provided micro-raises in their stead and alluded to an ambiguous 'annual bonus.' However, management has provided zero guarantees on dates of payouts, amounts or structure for the annual bonus.
"T-Mobile's culture made it a perfect stronghold against unions for years, but the clear shift to profits over people has changed the perception" of the workers, TSCA's statement added. "TSCA hopes to follow in the footsteps of the brave Starbucks and Amazon workers who have shown us this is possible."