This article won Second Place Award Best Series in the 2018 International Labor Communications Association's Labor Media Awards.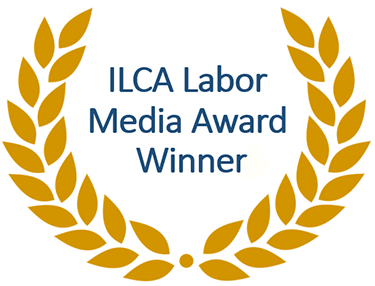 ST. LOUIS—Around 1,000 activists gathered outside the St. Louis City jail Monday night to protest the continued incarceration of 50 activists arrested Sunday. The demonstration marked the fourth day of action in response to the acquittal of ex-cop Jason Stockley in the 2011 killing of Anthony Lamar Smith.
Chanting "Free our people now!" and using cellphones to shine a light on the system of "injustice," activists occupied the downtown streets between the jail and city hall—taking up a collection to help cover legal fees for those arrested.
Earlier Monday, police confirmed that 123 people were arrested Sunday night, including journalists, live-streamers and innocent downtown residents.
In making those arrests, police used the controversial tactic known as "kettling," which corrals groups of people who fail to follow orders and often leads to the arrest of innocent bystanders.
Legal director of the ACLU's Missouri chapter, Tony Rothert, spoke to the St. Louis Post-Dispatch about the excessive use of force by police, and said:
"We're exploring whether litigation will be necessary to bring police in line with the Constitution… Engaging in kettling, which caused people who were doing nothing wrong to be detained and arrested along with those who were breaking the law…has been used infamously and does very often bring in journalists, legal observers, and innocent bystanders. It was used at the presidential inauguration in D.C., and in New York during Occupy Wall Street. It's really a military tactic for controlling crowds and controversial because it leads to constitutional violations." (story continues after video)
Police have also publicly released the personal information of activist arrested during demonstrations, adding to their list of "questionable" tactics. More importantly, such actions put activists' privacy and safety at risk.
Back outside the city jail, as rain began pouring down, activists continued their chants and showed support for those inside and for the jail support volunteers who have been camping outside the jail's front steps, waiting patiently until all activists are released.
By 9:30 p.m. organizers ended the peaceful action.
The fourth day of protest began early Monday as 100 activists marched silently through downtown St. Louis, stopping only once, to hold their hands in the air.
No arrests were made.