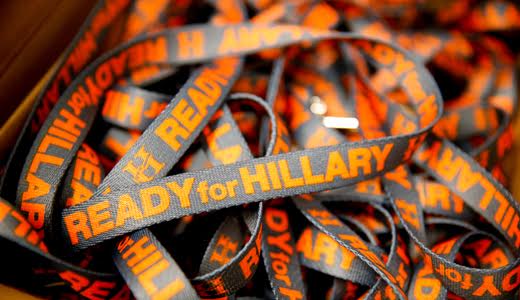 WASHINGTON (PAI) – Did House Minority Leader Nancy Pelosi, D-Calif., almost endorse former Secretary of State Hillary Clinton for the presidency? You be the judge.
In July 9 remarks, many of them off-the-cuff, to the Alliance for Retired Americans legislative-political conference, the former House Speaker again plumped for election of pro-worker lawmakers – Democrats – in 2016. House Democrats have a huge uphill climb to retake the majority there.
But if they do, they'd be able to help a Democratic president, she declared. The question is which one. Here's what she said:
"For all of us who are excited about one candidacy or another – whoever he or she may be – and, with all due respect to the present company, this is one of the most-prepared people ever to enter the White House," Pelosi said, without, interestingly enough, naming Clinton.
The "present company" Pelosi was referring to was a following speaker on the ARA program: Sen. Bernie Sanders, Ind.-Vt., who is challenging Clinton for the Democratic nod – and gaining on her in the polls. He's also meeting union leaders about his candidacy.
But after also noting that part of Clinton's preparation came when her husband was president, Pelosi asked: "Wouldn't we want her to have a cooperative Congress?"
To get that, Pelosi declared, unionists and Democrats must organize, mobilize and vote in 2016. "The sad fact is that only one-third of those eligible voted in the last election.
"And if you don't vote – and some in the opposition have told me that they don't want you to vote – you don't count."
Photo: Box of "Ready for Hillary" dog leashes at the Ready for Hillary Super Pac office in Arlington, Va. | Andrew Harnik/AP