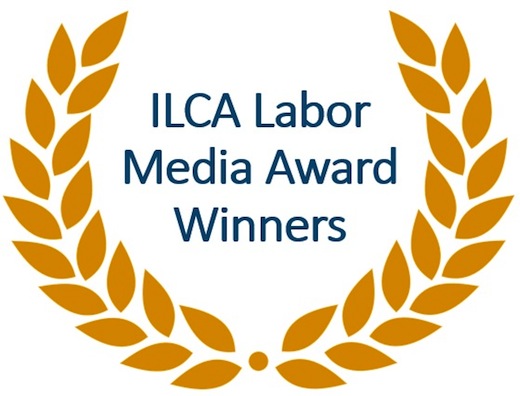 CHICAGO – People's World received a new round of media awards recently for news and opinion-editorial writing. The International Labor Communications Association announced last week the winners of its 2015 Labor Media Awards and People's World won three for best series, best editorial and best profile. Last month the National Federation of Press Women announced awards for People's World in the best news, best editorial, environmental, and opinion/column categories.
"We are honored by both NFPW and ILCA for this recognition," said John Wojcik, labor and co-editor of peoplesworld.org. "It shows that advocacy journalism is respected and needed now more than ever."
People's World won a total of three first place awards (two from NFPW and one from ILCA), three third place awards (NFPW and two from ILCA) and one honorable mention (NFPW).
First place awards went to PW co-editor Teresa Albano for news features on the August 2014 Ferguson protests over the killing of Michael Brown by police officer Darren Wilson, and an editorial, penned by Albano, on President Obama's executive order providing temporary deportation relief for millions of undocumented immigrants. NFPW third place went to co-editor Susan Webb for her series on U.S. military toxic dumping in Okinawa, Japan. One of ILCA's third place awards went to Wojcik for his feature story on Richmond, Calif., and how in local elections a progressive slate beat out the fear-mongering campaigns bankrolled by Chevron Oil. The other third place was for the Obama executive order editorial. The NFPW Honorable Mention went to volunteer writer John Dick for his columns on Detroit women's and civil rights history.
Another PW volunteer writer, Tim Libretti, won first, second and third place awards from NFPW in the essay/book chapter, online feature and speeches categories.
Earlier this year People's World won top awards from the Illinois Woman's Press Association, including IWPA contest's Silver Feather award.
The NFPW and ILCA awards will be presented in September at national meetings in Anchorage, Alaska, and Raleigh, N.C., respectively.