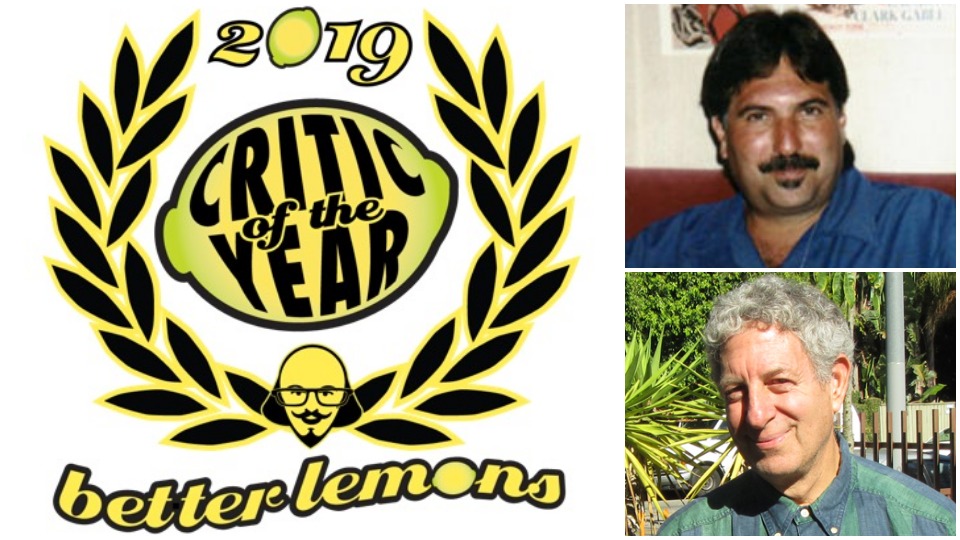 LOS ANGELES—Our frequent contributor Ed Rampell, who is rarely absent from our home page, and our staff writer and editor Eric A. Gordon, with their trenchant analyses of film and theatre and occasional other topics, have won "Critic of the Year" awards from Better Lemons.
Rampell won the "Fomenter of Revolution" award, voted by readers of Better Lemons as the critic who is "most likely to stir a conversation about theater, politics, and social justice."
Gordon won the "Up Late" award going to the most prolific critic.
Better Lemons is a popular website that gathers Los Angeles-area theatre criticism to better inform theatergoers as to the merits of any play currently running.
Rampell's home outlet is Hollywood Progressive, but he shares his work with other media, including People's World, which posts his work extensively.
Read the work of People's World critics Ed Rampell and Eric A. Gordon.
In coordination with Hollywood Progressive and the Los Angeles Workers Center, Rampell has also organized several film series—a survey of early Soviet films for the 2017 centennial of the Russian Revolution, a series of films commemorating the bicentennial of the birth of Karl Marx, and a forthcoming series commemorating the Hollywood Blacklist. He has also organized large, well-attended public events with speakers, music, and film clips on these subjects.
Rampell's review excerpts on Better Lemons can be seen here. Gordon's review excerpts are available on his Better Lemons page here.
Congratulations to Ed and Eric from all of us at People's World!