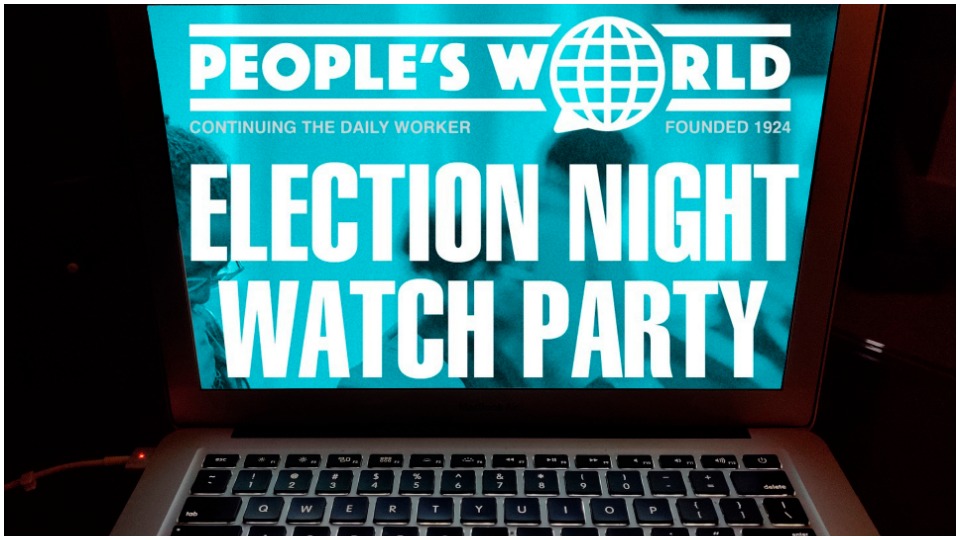 People's World is hosting an Election Night watch party beginning at 8 p.m. Eastern, 7 p.m. Central, 6 p.m. Mountain, and 5 p.m. Pacific. Watch the results when they come in as panelists offer analysis of the election.
Register in advance to receive a confirmation email containing information about joining.
The day after: The results may be unknown for several days while states count the millions of mail-in ballots. Trump has refused to declare that he will concede the election if he loses. On Wednesday, November 4, people will gather in cities and towns around the country to call for a peaceful transition if Trump loses.