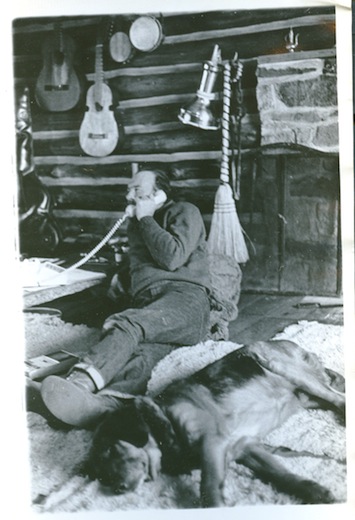 BROOKLYN, N.Y. – Many years ago as a reporter for this publication, (I use that term because I don't remember under which of its various incarnations it was published), I was sent to Beacon, N.Y., to interview Pete. I brought along my notebook and tape recorder. I placed my recorder on the rug in Pete's living room – the pile of which resembled the hide of a polar bear. I believe we both sat on the floor when I proceeded with the interview. When I got home I played the tape, which produced nothing but "ZZZZZZZZZZZZ." It seems that the static engendered by the damn pile of the rug ate up the interview. Fortunately, I was able to cobble together enough material from my notes to write my article, which as I recall, appeared in the centerfold of the weekend magazine.
And now a ditty in his honor:
He sang it raw, he sang it rough.
It hit the air clear and tough.
It wasn't nice, it wasn't sweet.
It was the truth, its name was Pete.
– Seymour Joseph
High school & HUAC: two memories, two different concerts
NEW YORK – I loved folk music as a child and teenager, including many old Kentucky songs, where my father grew up. My parents had lots of sheet music of folk songs, which I would play on the piano and sing. However, I thought it had died out, since I never heard these songs sung anywhere. Then in 1952 the Weavers sang at my high school. What an eye-opener it was for me! Now I knew this music was alive and active. I still remember they sang "Good Night, Irene," "Tzena, Tzena, Tzena," and "Wimoweh," all of which I heard for the first time.
My two most vivid memories of Pete are that 1952 Weavers' concert, and a photograph in the newspaper of Pete testifying at the House UnAmerican Activities Committee (HUAC), when he turned around on his chair. The back of his chair had vertical straight pieces of wood to hold one's back. Pete "strummed" on them as if he were playing his guitar.
– Peter Gale
Photo: Daily Worker archives/Tamiment Library (Permission needed to reprint this photo. Contact: editors@peoplesworld.org)