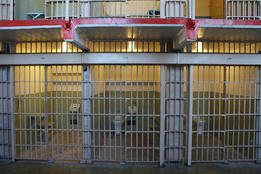 LANCASTER, NH. – Company owners and executives who violate federal workplace safety standards that result in serious worker injuries or death seldom face criminal charges and are even more infrequently convicted. But last week, the owner of a New Hampshire gunpowder plant, where two workers were killed in a 2010 explosion, was sentenced to 10 to 20 years in prison on manslaughter charges.
Craig Sanborn was convicted in October in a Coos County Superior Court in Lancaster, N.H., in the deaths of workers Jesse Kennett and Don Kendall, who had been on the job for less than a month.
The Occupational Safety and Health Administration's (OSHA's) investigation of the May 2010 explosion at Sanborn's Black Mag gunpowder plant in Colebrook, N.H., resulted in the issuance of 16 willful and more than 30 serious safety violation citations, along with a $1.2 million penalty to Black Mag. OSHA Director Dr. David Michaels said in a statement:
The disregard for safety cost two workers their lives, and this jury agreed that Craig Sanborn's actions were criminal.
According to the AFL-CIO's 2013 edition of Death on the Job: The Toll of Neglect, only 84 criminal cases since 1970 have been prosecuted by the federal government against employers for willfully and seriously violating OSHA safety and health laws, with defendants serving only a total of 89 months. In that same time frame, there were 390,000 worker deaths.
The violations cited by OSHA included failures to properly store explosives, to properly train employees (including Kennett and Kendall) and to provide protective equipment. Said Michaels:
Sanborn recklessly ignored basic safety measures that would have protected their lives. His criminal conviction and sentence won't bring these men back to life, but it will keep him from putting workers' lives in peril. And it should drive home to employers this message: Worker safety can never be sacrificed for the benefit of production, and workers' lives are not-and must never be-considered part of the cost of doing business. We categorically reject the false choice between profits and safety.
The above article by Mike Hall is reprinted from the AFL-CIO Now Blog.