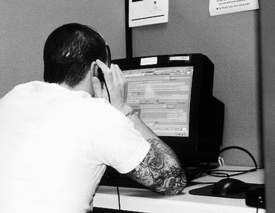 Over the past few years, we've raised hundreds of thousands of dollars in "PWW Fund Drives" that lasted several months. This year, in keeping with the idea of "change" and "hope," we're trying something new.
We're making a change we hope will work.
Instead of spending September through December asking for money, we believe we can get $175,000 pledged within two highly organized "pledge weeks," one in the first week of May, and the other in October.
Taking a page from PBS, the People's Weekly World/Nuestro Mundo is hosting two pledge weeks this year to raise money for what many have called "America's best labor newspaper."
We don't have any corporate sponsors. But that's to be expected. What kind of corporation would sponsor a newspaper that tells the story of labor? That reports on, as well as campaigns for, the Employee Free Choice Act? That always takes working people's side in struggle?
The PWW relies on the generosity of our readers and friends to keep us going. The pledge week will take place across the county and will include many different activities: from phone banking to some public gatherings.
In short, you can expect a call, a visit or a house party in your area. Check out our pledge week progress, get highlights from activities around the country and more at our website www.pww.org.
Even better, you could make a call, a visit, or host a house party in your area. If you want to make your pledge early, or to help us in another way, e-mailor call us at 212-924-2523.
Jenn Delgado is the People's Weekly World/Nuestro Mundo business manager.