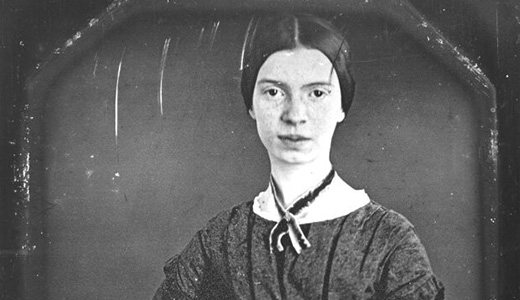 The Republican takeover of the House of Representatives can be viewed, almost poignantly, as a death in the neighborhood. Minister Boehner is now taking ownership of the mourners. The Doctor drives away well paid from the transaction but has nothing good to report. Now comes the Dark Parade?
Below is Emily Dickinson's "intuition of the news, in a country town" from "There's Been a Death, In the Opposite House." A fitting reply to those Republicans who spent the past month singing Merle Haggard's "If We Make It Through December" (wishing the lame-duck Democratic-led Congress has been more lame!).
There's been a Death, in the Opposite House
By Emily Dickinson
There's been a Death, in the Opposite House,
As lately as Today –
I know it, by the numb look
Such Houses have – alway –
The Neighbors rustle in and out –
The Doctor – drives away –
A Window opens like a Pod –
Abrupt – mechanically –
Somebody flings a Mattress out –
The Children hurry by –
They wonder if it died – on that –
I used to – when a Boy –
The Minister – goes stiffly in –
As if the House were His –
And He owned all the Mourners – now –
And little Boys – besides –
And then the Milliner – and the Man
Of the Appalling Trade –
To take the measure of the House –
There'll be that Dark Parade –
Of Tassels – and of Coaches – soon –
It's easy as a Sign –
The Intuition of the News –
In just a Country Town –
Source: The Poems of Emily Dickinson: Variorum Edition (Harvard University Press, 1998)
Image: Daguerreotype of Emily Dickinson, taken circa 1848. From the Todd-Bingham Picture Collection and Family Papers, Yale University Manuscripts & Archives Digital Images Database, via Wikimedia.