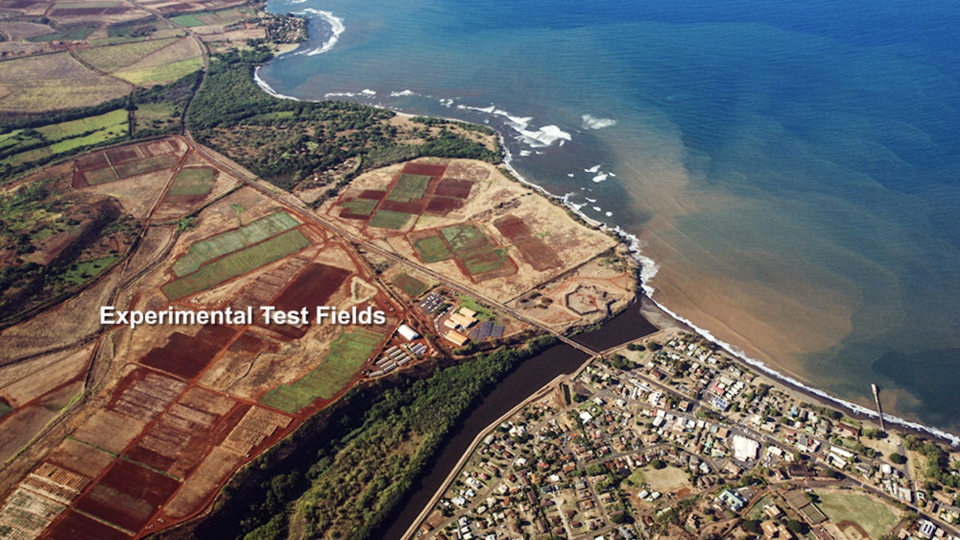 James Bond has clashed with bad guys like Dr. No, Goldfinger and Spectre's Ernst Stavro Blofeld. In Poisoning Paradise, 007 meets the ultimate Bond villain: Biotech companies such as Monsanto and DuPont, whose pesticides and GMO experimental projects are turning people into lab rats at Kauai. This Hawaiian island just so happens to be the home of Pierce Brosnan, who portrayed Ian Fleming's suave British secret agent in four big screen thrillers. Now, instead of aiming his Beretta or Walther PPK at the agrichemical supervillains, the Irish actor and environmentalist is pointing a camera at them as executive producer of a hard-hitting documentary co-directed by his wife, Keely Shaye Brosnan. Together they have concocted a powerful documentary that is stirred—and shaken.
The polished, well-made 77-minute film includes interviews with heavy hitters, such as Bobby Kennedy, Jr. and Vandana Shiva, as well as with numerous local and Indigenous activists, lawmakers, scientists and Kauai residents affected by the spread of health problems from asthma to cancer believed to be triggered by completely unregulated, unmonitored insecticide spraying, without their knowledge or informed consent. Shiva points out, "Any technology that requires secrecy and hiding is already a problem." If the film seems one-sided, it's because according to a title at the end of Poisoning, industry spokespersons and politicians declined interview requests (sometimes repeatedly).
Poisoning chronicles ordinary people rising up and organizing against environmental racism, seeking government oversight of atrazine, neonicotinoids, and the public's right to know. When big biotech's opponents prevail, the mayor vetoes Kauai County Bill 2491. Against all odds the City Council overrides the veto, but protesters lose a court challenge, while the state legislature fails to act. Poisoning documents how Syngenta, Pioneer DuPont, BASF and Dow Agrosciences' campaign donations influence lawmakers. As the secretive, unregulated spraying of "restricted use" pesticides to test genetically engineered seeds and crops continues unimpeded, RFK Jr. denounces this corrupt thwarting of democracy as "corporate kleptocracy."
The documentary also points out how the relatively small biotech sector of the Aloha State's economy threatens the far larger tourism industry, as visitors from European countries that have banned GMOs may come to regard Hawaii as a health hazard. All of these troubles in paradise are enough to suggest the title of Mr. Brosnan's recent movie: Mamma Mia!
According to Poisoning's website, Keely Shaye Brosnan is an award-winning broadcast journalist and entertainment reporter who has been honored by the Jane Goodall Institute, Natural Resources Defense Council, Environmental Hall of Fame, Oceana, Environmental Media Association, Earth Communications Office, Heal the Bay, Women in Film, In Defense of Animals, and Peace Over Violence for her environmental work. Poisoning Paradise is her directorial debut and co-directed with eco-documentarian Teresa Tico. It screened at the recently concluded 11th annual DTLA Film Festival.
For more info see: https://www.dtlaff.com/film/poisoning-paradise/98/.