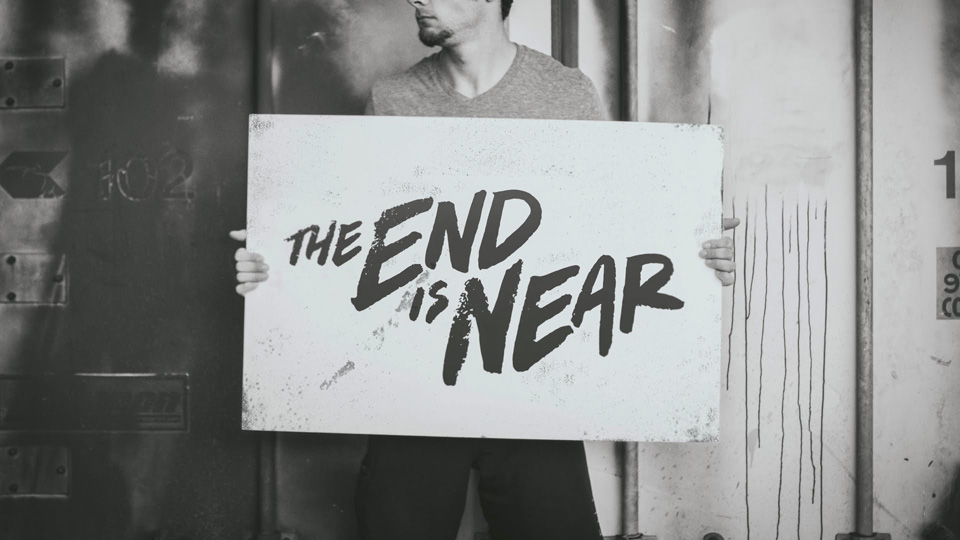 And lo! a pale horse: and his name that sat on him was Death, and Hell followed with him. – Revelation 6:8
Swung at full speed, a 20-pound sledgehammer creates around 8,500 pounds of force upon impact, crushing anything and everything in its path. I imagine that's what Missouri's Republican Gov. Eric Greitens felt as a judicial sledgehammer dealt one final killing blow to his political career.
A day after St. Louis City Judge Rex Burlison ruled against dismissing Greitens's invasion of privacy indictment, scheduled for trial mid-May, the scandal-plagued public servant (nuisance) was charged with felony computer tampering by St. Louis Circuit Attorney Kim Gardner Friday, April 21.
This new charge against Greitens comes after evidence was shared with her office by Missouri  Attorney General Josh Hawley (R), who announced Thursday that his office had uncovered evidence of criminal campaign activity—misusing a charity donor list to solicit political donations—by Greitens during the 2016 campaign.
"And with this second indictment, Gov. Greitens has announced his resignation."
Wouldn't it be great if I could end it on that note?
Resembling a nasty tick burrowing in though, this parasitic politician refuses to quit:
"Two months ago, a prosecutor brought a case against me. She claimed she had evidence of a crime—but she's produced none. She said her investigator would find the truth.
"Instead, her investigator lied under oath and created false evidence. She is wasting thousands and thousands of taxpayer dollars to do all of this. Her original case is falling apart—so today, she's brought a new one. By now, everyone knows what this is: this prosecutor will use any charge she can to smear me.
"Thank goodness for the Constitution and our court system. In the United States of America, you're innocent until proven guilty. In the United States of America, you get your day in court.
"And when I have my day in court, I will clear my name. People will know the truth.
"The latest charge is about my work at the Mission Continues [the charity group whose donor list he's alleged to have misused]. When I came home from Iraq after service as a Navy SEAL, I started the Mission Continues to help veterans. In the seven years I ran that organization, we helped thousands of veterans, won national awards for excellence, and became one of the finest veteran's charities in the country.
"Those were some of the best years of my life, and I am grateful every day for the chance to help the men and women I served with. I stand by that work.
"I will have my day in court. I will clear my name. This prosecutor can come after me with everything she's got, but as all faithful people know: in time comes the truth. And the time for truth is coming."
That was Greitens's full statement on Facebook Thursday night—taking another cue from the Trump playbook.
Greitens was not indicted by a grand jury, rather through a complaint. He was issued a summons, and did not have to surrender himself to law enforcement, as he did back in February when indicted on invasion of privacy.
Announcing the new charge against Greitens through press release, Gardner said it was critical that city residents "know that the Office of the Circuit Attorney will hold public officials accountable in the same manner as any other resident of our city. Both parties and the people of St. Louis deserve a through investigation of these allegations."
Charity corruption
Greitens, a former Navy Seal, founded The Mission Continues in 2007 as a non-profit dedicated to empowering veterans as they face the challenge of adjusting to civilian life. They "redeploy veterans in their communities, so that their shared legacy will be one of service and success."
Hawley's investigation last month was spurred after the St. Louis Post-Dispatch reported that one of Greitens's current employees, and former The Mission Continues employee, sent the charity's donor list to Greitens's campaign staffers in January 2015.
After subpoenaing 15 current and former staffers of the charity, investigator Anthony Box said in a probable cause statement that Greitens, "acting with others, took and used data specifically owned by the Mission Continues for the purpose of soliciting funds for his political campaign.
"At the direction of the defendant, on April 22, 2015, K.T. disclosed data, specifically a donor list owned by The Mission Continues, to a political fundraiser (the "Fundraiser") working on behalf of Greitens for Missouri. The defendant directed this disclosure. The President of The Mission Continues explained neither the defendant nor K.T. had permission from The Mission Continues to disclose the donor list to the Fundraiser or to use the donor list for political purposes. The Mission Continues employee handbook and the non-disclosure agreements prohibited the disclosure of the donor list and the retention of it by anyone not employed by and working on behalf of The Mission Continues. The Mission Continues conflict of interest agreement signed by board members prohibited the personal use of The Mission Continues assets, including the donor list."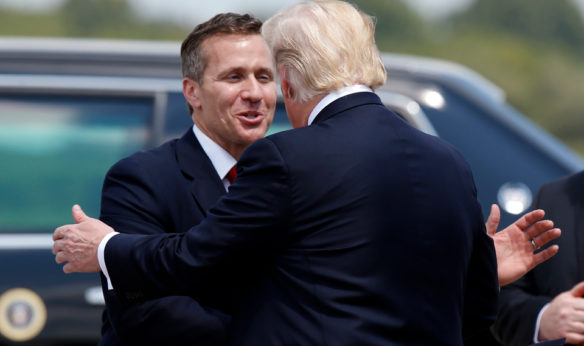 As if veterans weren't already getting screwed over by corruption at the U.S. Department of Veterans Affairs, now they've got Greitens and his staff fooling around with their personal data.
"Serve your country, travel the world…but don't expect our help when you're discharged" should be the new Dept. of Defense motto.
Reactions in Jefferson City
Missouri lawmakers had little to say about this new revelation.
The House special committee investigating the invasion of privacy case is already looking at the fundraising allegation and is expected to release a report to lawmakers sometime this week.
Calling for immediate impeachment, House Minority Leader Gail McCann Beatty (D) said: "This is far too important to delay to special session a month or more from now."
Currently, House Speaker Todd Richardson (R) is collecting signatures from House members to determine whether a special session for impeachment should begin with the end of the regular legislative session May 18.
If Greitens isn't worried, now would be the right time to start. His best friend occupying the White House can't save him now; in fact, he's trying to figure out an exit plan from Missouri's political soap opera.