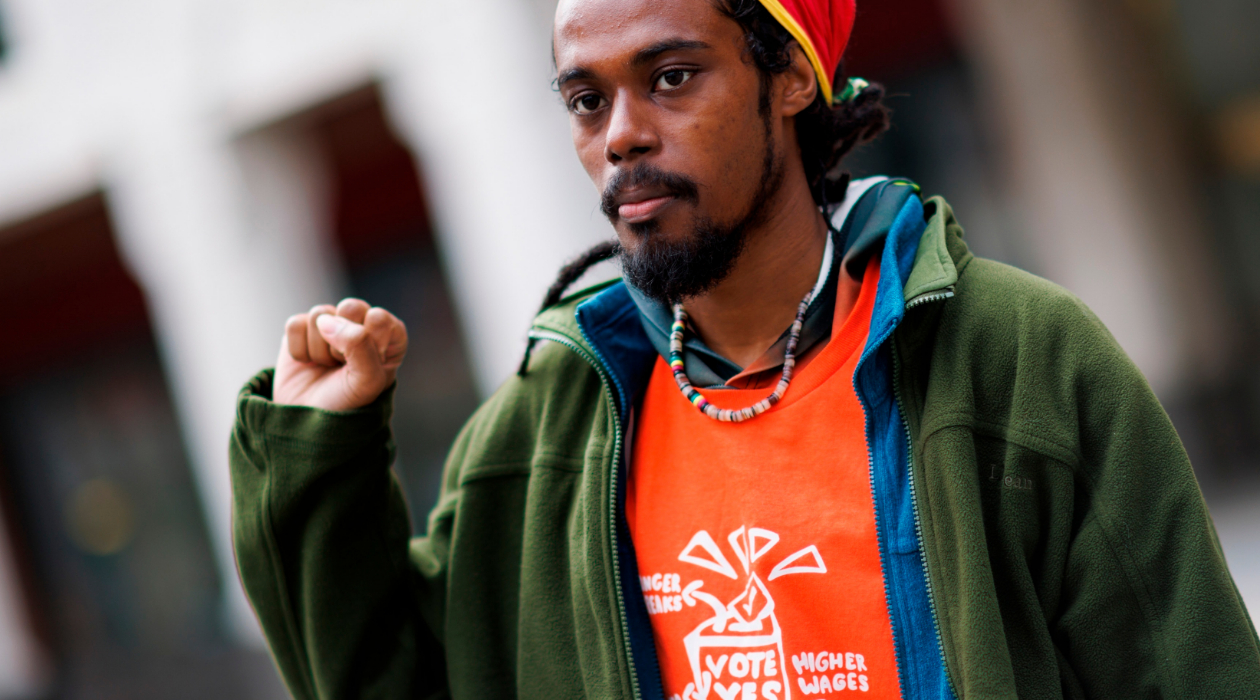 WASHINGTON —Young voters in nine swing states with tight Senate races strongly back workers' rights, and especially the Protect The Right To Organize (PRO) Act, says a new Hart Research poll, commissioned by the Communications Workers and the Worker Power Coalition.
As a matter of fact, support for the PRO Act, organized labor's #1 legislative priority, is so lopsided among the young voters, those 18-39, that opposition is almost non-existent. The numbers: 85% support—including 47% strong support—8% opposition.
Among all voters, the PRO Act leads 69%-20%. Union favorability leads among all voters 63%-37%, slightly less than in the recent Gallup Poll, done at about the same time. But among young voters, unions win 80%-20% in Hart's online poll. Hart did not disclose its margin of error. Its pollsters surveyed 1,803 voters, with an oversample of 822 "young" voters.
The Hart Poll also argues that once all voters are exposed to contrasting party positions on worker and economic issues, they swing from a slight Republican lean on handling the economy overall to a nine-point Democratic lead in generic political matchups.
CWA said the numbers "suggest candidates could increase participation among young voters by embracing the Protecting the Right to Organize (PRO) Act and focusing on lifting workers' wages. Support for the PRO Act cuts across party lines even in the tightest toss-up races in the country." Senate Republican filibuster threats killed the PRO Act in this Congress.
"Now more than ever, young workers see unions as their best shot at higher wages and better working conditions, but until we pass the Protect The Right To Organize Act, they are up against employers who are retaliating with impunity," said CWA Secretary-Treasurer Sara Steffens, a News Guild member and one of the nation's younger top union leaders.
"If young workers are going to turn out and vote for Democrats, they need evidence beyond just words of support that candidates are on their side. A Senate vote to pass the Protecting The Right To Organize Act will prove that Democrats mean what they say when it comes to workers' rights," she added after reviewing the survey's findings.
Other findings from the survey, Higher Wages And Workers Rights: A Winning 2022 Democratic Message, include but are not limited to:
Pro-union candidates hold a 61%-39% lead among all voters and a 77%-23% lead among young voters. Strong support/opposition to unions is 27%-16% among all voters and 37%-6% among young voters. Unions also led among all demographic subgroups. The smallest lead was 12 percentage points among whites, just above a 19 point lead among non-college voters. The largest lead was among Blacks: 62 points.
Swing state voters are a soft spot for the PRO Act. Democrats overall would vote for a pro-PRO Act Democrat 86%-5% over an anti-PRO Act Republican, while 63% of Republicans back their partisan, with 10% crossing to the Democratic side. Swing state voters go Democratic 39%-26%. Others are undecided, including 35% in swing states.
Voters in general and young voters, in particular, are hostile to overwhelming corporate clout. Almost two-thirds (64%) of all voters told pollsters that "companies generally have too much power today compared with workers," as did 79% of young voters. Only 7% of each group said workers have too much power. And while 29% of all voters saw a fair balance between companies and workers, only 14% of young voters did.
The pollsters reported that 84% of all voters, and 78% in swing states, would support "candidates who improve wages and salaries for workers, so they keep up with the cost of living" as well as candidates who "improve health and retirement benefits for working people." The rest are opposed.
A majority (55%) strongly support candidates, above, who raise wages, and 49% would strongly back candidates who improve benefits. Strengthening worker health and safety protections drew 78% support (47% strong). Stronger bans on retaliation against workers gained 75% support (50% strong). Other issues lagged behind those four.
The entire poll is at https://cwa-union.org/news/worker-power-update-47.