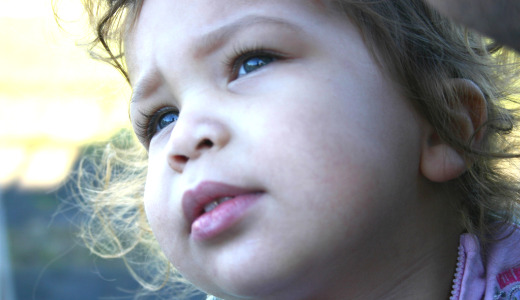 DETROIT – A recent "Kids Count" report says that in 2007, one of every five children in Michigan lived in a family with an income below the federal poverty level.
The report, a product of the partnership between the Michigan League for Human Services and the advocacy group Michigan's Children, provides a county-by-county snapshot of income, health, education and other measures related to child welfare.
Poverty can be found throughout the state, not just in cities like Detroit. In fact, three rural counties in the northern half of Michigan's Lower Peninsula – Clare, Lake and Roscommon – had child poverty rates above 32 percent, the highest rates in the state.
Overall, however, poverty rates were higher in urban areas.
The poverty rate in populous Wayne County where Detroit is located was 31 percent, the fourth-highest rate among Michigan's 83 counties. In the city itself, where the unemployment rate is now close to 50 percent, the rate for 2007 was a shocking 45 percent.
Poverty was defined as having income below $17,000 for a family of three led by a single parent or $21,000 for a family of four with two parents. Trying to feed, clothe and house a family on either figure is a near-impossible task, making the real level of poverty much higher.
Michigan's budget crisis is another source of pain for parents and their children. The budget for the 2010 fiscal year is loaded with cuts.
For example the Family Independence Program (FIP), the state's cash assistance grant, remained flat at $492 a month for a family of three. FIP has not been adjusted for inflation for two decades. This program helps support about 82,000 families in Michigan, including 157,000 children.
Other cuts include the following:
A mere $84 per child back-to-school clothing allowance for kids in households receiving FIP was cut to $48 per child.
More than one-third (900,000) of the state's children depend on Medicaid. Further reducing the payment will likely limit access to care, but the budget had an 8 percent cut compared to 2009.
School districts saw their per-pupil funding reduced by $165 per pupil, triggering layoffs of teachers and support staff throughout the state. Education, that pathway to a better life, is now full of potholes.
Over the past five years, higher education funding dropped 2.2 percent, even with the addition of federal dollars, putting Michigan near the bottom of all states when it comes to investing in higher education over the five-year period, according to a tracking system at Illinois State University.
Actual per-student funding at the state's 15 public universities has declined from $6,869 in 2001 to $5,752 per student this year. During the same period, tuition has skyrocketed.
These cuts paint a very bleak picture, but even more worrisome is Michigan's ongoing economic crisis. n 2007 when the Kids Count data was collected, Michigan's unemployment averaged 7.1 percent. Three years later the state's official jobless rate has more than doubled.
Families and children are at the brink of disaster. Many believe federal help in the form of direct grants and programs to put people to work is desperately needed.
Photo: http://www.flickr.com/photos/42dreams/ / CC BY 2.0