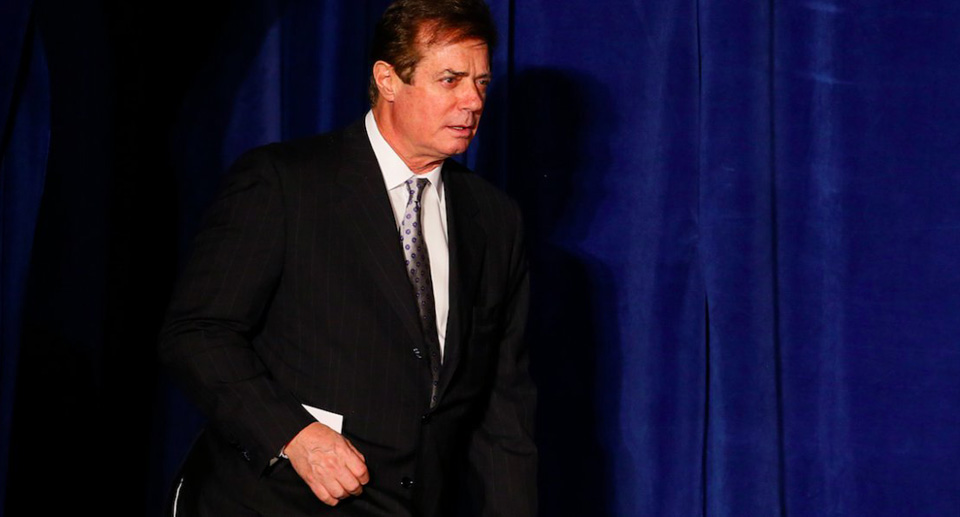 The Washington Post and cable TV media have reported that the FBI conducted a "predawn raid" of former Trump campaign chairman Paul Manafort's Alexandria, Va. home on July 26. They describe the search warrant as "wide-ranging" and report that "FBI agents working with special counsel Robert S. Mueller III departed the home with various records."
Such raids are conducted only with a warrant and when the bureau is able to convince a judge either that there is a high likelihood that a crime has been committed or that it is likely the individual cannot be trusted to refrain from destroying evidence.
The FBI broke into Manafort's home under cover of darkness and he was reportedly awakened only after they knocked on his bedroom door.
News of this raid marks another escalation in Special Counsel Robert Mueller's investigation into possible collusion between the Trump campaign and foreign actors including bankers, government officials and gangsters. Last month, The Wall Street Journal reported that Mueller impanelled grand juries in Washington D.C. and the eastern district of Virginia.
Several news outlets are also reporting that Donald Trump sent out two tweets criticizing acting-FBI director Andrew McCabe for alleged corruption on the same day the raid took place.
"Why didn't A.G. Sessions replace Acting FBI Director Andrew McCabe, a Comey friend who was in charge of the Clinton investigation?," read one tweet. "… Big dollars ($700,000) for his wife's political run from Hillary Clinton and her representatives? Drain the Swamp," he concluded.
These tweets are yet more actions for Mueller, or either of the two Congressional bodies who have taken up investigations into the Trump and his associates, to suggest a pattern of intimidation that could lead to obstruction of justice charges.
Between this latest incident regarding the investigations, Trump's inability to pass substantive legislation through Congress, and the threats of "fire and fury" by the president, some say Trump has backed himself into a corner from which he will not be able to escape.
Desperation and bluster, two characteristics that Donald Trump has worn on his sleeve, can lead anyone to make errors in judgment. Trump still maintains the power to reek havoc at the Department of Justice by firing officials until he finds someone willing to stake his or her career on firing Robert Mueller.
Two bills have been proposed in the Senate that seek to make it harder for Donald Trump to fire Mueller. One of them, among other things, would allow Mueller to challenge his dismissal in court, a recourse that is currently prohibited. The other proposes that the administration would have to get approval from a 3-judge panel to dismiss Mueller.
Needless to say, finding someone who is willing to fire Mueller directly would be the most conspicuous action he could take. Otherwise, according to Daniel Hemel and Eric Posner at the New York times, he can potentially "starve the investigation" or have the deputy attorney general (since Attorney General Jeff Sessions is recused) "exercise veto power over the special counsel at every step of the way."
However, now that law enforcement has begun executing search warrants, the time for those tactics may have passed. Trump's poll numbers have suffered and as the media and Mueller continue to hone in, a reversal of this trend is unlikely.