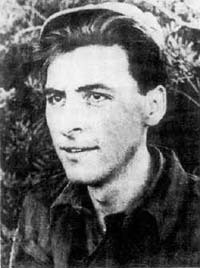 Reprinted from
On June 16, during a ceremony in Havana marking the 50th anniversary of Prensa Latina News Agency, all workers of that media outlet received the congratulations sent in by Revolution leader Fidel Castro and President Raul Castro.
Esteban Lazo, Cuban Vice President passed on the message of the Revolutionary leaders, along with a diploma that acknowledges the role played by the agency over the past five decades.
Prensa Latina plays an important role and is part of the Cuban Revolution and it was created by Ernesto Che Guevara, with Argentinean Jorge Ricardo Massetti as its first director, Lazo said. He pointed out that the agency has always countered the maneuvers launched by the reactionary press in Latin America and since it was created June 16, 1959 it has provided truthful information as its work continues to expand.
Prensa Latina President Frank Gonzalez said that the agency continues to be of reference in Latin America and the Caribbean and it is currently diversifying its services. He stressed that Prensa Latina is part of the Cuban Revolution since it was born with the revolutionary process.
During the ceremony, the Union of Cuban Journalists UPEC paid tribute to Prensa Latina professionals. Also significant was the screening of the documentary film Che — Massetti paying tribute to the Argentinean journalist and the guerrilla fighter who founded Prensa Latina news agency, as well as to Massetti´s widow Conchita Dumois, who sadly passed away the same day the ceremony took place.