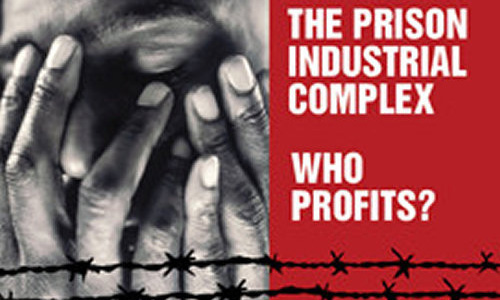 TALLAHASSEE, Fla. – Breaking ranks with their GOP leadership, 10 Republican state senators voted with Democrats to defeat prison privatizing SB 2038.
On Tuesday evening, the Florida Senate voted 21-19 against the bill, which would have given for-profit corrections companies the ability to bid on running 26 facilities in the state. Supporters of SB 2038 justified it by stating that the state could save at least $16.5 million a year.
In an article in the Sunshine State News, Senator Mike Fasano, a Republican, says, "I think a clear message was sent by 21 of the 40 senators today, that we do not want to privatize public safety." He went on to say, "We do not want to turn over a half-billion (dollars) of taxpayer-paid-for correctional facilities to two corporations and let them earn money on the backs of taxpayers."
Those opposed to SB 2038 believed that public safety is more important than cutting costs. Senator Charlie Dean, a Republican who happens to be a former sheriff, was quoted in the Sunshine State News as saying, "Jailing for profit is not for the public good."
To those who fought hard against the bill, both at home and at the state capitol, the defeat of SB 2038 was cause for celebration and reflection.
In an email message, Mike Williams, president of the Florida AFL-CIO, said, "Last night, we showed what a working families' movement can do when we are united. I want to thank everyone for their hard work and dedication. The defeat of SB 2038 cannot be attributed to any one organization or one person; it was due to our collective action, in the streets, and at the Capitol, that made the difference."
Williams continued, "We still have three weeks left of the 2012 Legislative Session. I have complete confidence that we will continue to be successful in the days to come, but that success will only be possible if we continue to work together, united, as a working families' movement."
Image: watchingfrogsboil CC 2.0