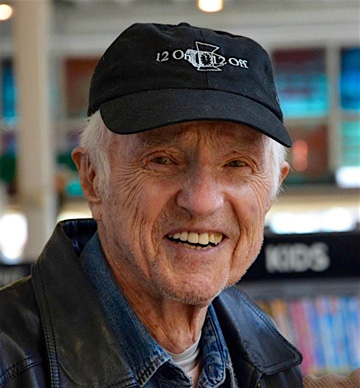 A number of movies and subjects completely overlooked by the Motion Picture Academy won Progie Awards, which annually recognize the Best Progressive Films and Filmmakers – in other words, "the People's Oscars."
Based on real-life research that used humans as lab rats to explore the limits of conformity and more, Experimenter – which didn't receive a single Oscar nomination – scored The Trumbo for Best Progressive Film, The Progie named after screenwriter Dalton Trumbo. Written and directed by Michael Almereyda, Experimenter depicts the 1961 Yale University psychology tests which – alluding to recent harsh "enhanced interrogation" or torture techniques – used electric shocks designed by social psychologist Stanley Milgram as forms of control. Experimenter co-stars Winona Ryder, John Leguizamo, Dennis Haysbert, and Peter Sarsgaard as Milgram.
Sarsgaard tied with Bryan Cranston, who portrayed the title character in Trumbo, to co-win the Paul Newman Best Progressive Actor Progie Award. The biopic Trumbo depicts the heroic struggle of Spartacus screenwriter Dalton Trumbo and lefty Tinseltown talents to break the Hollywood blacklist. Although Trumbo and other Hollywood Ten artists were sentenced, fined and jailed for contempt of Congress after they refused to tell the House Un-American Activities Committee in 1947 whether or not they belonged to the Communist Party, Trumbo shows that Dalton had indeed been a dues-paying, card-carrying CP-er.
Sean Baker's Tangerine, starring and about transgender African Americans, won The Robeson, The Progie for Best Portrayal of People of Color named after singer/actor/activist Paul Robeson. Innovatively shot with iPhones, Tangerine was – like many other African American-related films and artists – also completely neglected by the Academy Awards.
The Progies celebrated another movie snubbed by the Academy: Suffragette, the fact-based, stirring saga of Britain's movement for women's right to vote, scored the Marianne and Juliane Progie Award for Best Pro-Feminist Depiction of Women, named after Margarethe von Trotta's 1982 German film about sisters. In Suffragette Carey Mulligan portrays a rank and file proletarian who joins the cause, along with Helena Bonham Carter and Meryl Streep, in a cameo as the feisty, fiery feminist Emmeline Pankhurst.
Kirby Dick's hard-hitting anti-rape documentary The Hunting Ground, about the scourge of sexual abuse on America's college campuses, edged out Michael Moore's Where to Invade Next to win The Dziga for Best Progressive Documentary, the Progie named after Soviet filmmaker Dziga Vertov.
Director Ken Loach's Jimmy's Hall – another fact-based film about Irish working-class resistance to British rule, written by Paul Laverty – won the Our Daily Bread Progie for Most Positive and Inspiring Working Class Screen Image, named after the 1934 feature directed by King Vidor and produced by Charlie Chaplin about an American commune during the Great Depression. Winning The Gillo Progie for Best Progressive Foreign Film, Roy Andersson's Swedish comedy A Pigeon Sat on a Branch Reflecting on Existence was another Oscar oversight. (The category is named for Italian director Gillo Pontecorvo, who helmed 1966's The Battle of Algiers.)
There were some overlaps between this year's Academy Awards and Progies. Tobias Lindholm's Danish feature A War (Krigen), about alleged war crimes committed by Danes in Afghanistan and the subsequent trial, won The Renoir Progie for Best Pro-Peace Film (A War was Oscar-nommed in the Best Foreign Language category). (The Renoir is named after French director Jean Renoir, who made the 1937 antiwar masterpiece La Grande Illusion.)
Cate Blanchett snagged The Karen Morley for Best Actress in a progressive film about women for her role in the pro-lesbian rights movie Carol. The Todd Haynes picture based on a Patricia Highsmith novel was up for six Oscars. (This Progie Award is named for Karen Morley, co-star of 1932's Scarface and 1934's Our Daily Bread. Morley was driven out of Hollywood in the 1930s for her leftist views, but maintained her militant political activism for the rest of her life, running for New York's Lieutenant Governor on the American Labor Party ticket in 1954. She passed away in 2003, unrepentant to the end, at the age of 93.)
Joshua Oppenheimer's The Look of Silence – which deals with the genocidal slaughter of hundreds of thousands of suspected Communists by the U.S.-backed General Suharto coup in 1965 Indonesia – won The Conformist Progie for Best Anti-Fascist Film, named after Bernardo Bertolucci's 1970 anti-Mussolini classic. The Look of Silence is a sequel to Oppenheimer's 2012 The Act of Killing – both Silence and Killing received Oscar nominations in the Best Documentary division.
Adam McKay's witty anti-Wall Street The Big Short about those banks too big to fail – or jail – won The Buñuel for Best Slyly Subversive Film (in a Progie category named after the Spanish surrealist Luis Buñuel, co-director with Salvador Dalí of 1929's The Andalusian Dog, 1967's Belle de Jour and many other classics).
The recently-deceased Haskell Wexler, long a lefty stalwart in Hollywood, earned The Sergei, the Lifetime Progressive Achievement Progie Award named after Sergei Eisenstein, the Soviet director of the 1920s masterpieces Battleship Potemkin and 10 Days That Shook the World. Wexler won two Best Cinematography Oscars, for 1966's Who's Afraid of Virginia Woolf? and the 1976 Woody Guthrie biopic Bound for Glory. He also co-made and/or co-shot a host of other films. Wexler, who died at age 93, may be best known for directing 1969's landmark Medium Cool, which combined documentary footage of the 1968 Democratic Party Convention in Chicago with fictionalized footage.
The 9th annual Progie Awards show why The Progies are needed, in stark contrast to the Oscars, which are voted for by members who are overwhelmingly white, male and over 62 years old. Although artistic excellence is the stated standard for the Motion Picture Academy's coveted golden statuettes, commercial considerations and studio politicking often come into play, with Oscar campaigns that can cost millions of dollars (more than the budgets of most indies).
The Progies, on the other hand, not only recognize aesthetic criteria, but also political value and relevance. The Progies honor films and filmmakers that stand up for human rights, workers' rights, women's rights, gay rights, minority rights, peace, the environment, and against fascism – films of conscience and consciousness that have something meaningful to say about the human condition. The Progies are democratically voted for every year by the James Agee Cinema Circle, an international group of left-leaning film critics, historians and scholars, so there are no commercial considerations and studio politicking involved. The goal is simply to shine a spotlight on progressive pictures and artists.
Much has been made – and rightfully so – about the "whitewashing" and boycotting of this year's Oscars, which have excluded many Black-themed films and talents. The Progies guarantee the recognition of nonwhite films and artists, as well as pro-LGBT, pro-worker and pro-women pictures and talents through categories specifically set aside to honor those works which deal with these themes.
This may raise some eyebrows, but it's worth pointing out that in some countries, such as Aotearoa/New Zealand and Venezuela, there are electoral seats set aside in order to ensure that the indigenous people, at least theoretically, are represented in the parliament. This Progie practice is a more effective antidote than Chris Rock's jokes about the Oscars being too white. Appreciation for The Progies may help the Academy to get out of the hole it has dug itself into over the years, in terms of nonwhite misrepresentation, neglect of women, supporting LGBT people and their rights, etc. The essential point is that there are solutions to these problems: Where there's a will, there's a way, as The Progies prove!
Photo: HaskellWexler.com