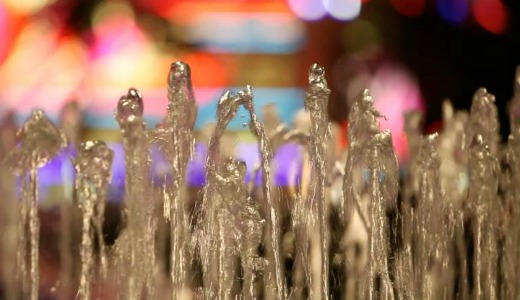 Once again there were many thrilling new documentaries at the Toronto International Film Festival.
TIFF probably draws more movie stars than any other festival outside of Cannes, but the stars are seldom associated with documentaries. This year however, Pearl Jam, U2 and Neil Young had new docs about them and they all appeared at the Fest. And a charming film about the popular songwriter, Paul Williams Still Alive, brought to life the long lost famously short blond singer and writer of huge hits such as You and Me Against the World, We've Only Just Begun and Evergreen. We learn he dropped out of show business and went through alcohol and drug rehab over 30 years ago. His newfound solace in sobriety has mellowed the entertainer who in this film is followed by an avid young director as Williams travels to places such as Winnipeg and Singapore to perform for enthusiastic crowds that still remember his songs.
In Caprichosos de San Telmo we learn about the music form called Murga, indigenous to the San Telmo region of Argentina, similar to the infectious Carnival rhythms of Brazil, and the Spanish working-class tango. Although the filmic quality is very basic, the editing is fresh and creative, and the images of the performers that live and breathe the music are remembered long after the film ends.
But this is a progressive film column, so let's get to the hard-hitting political docs that we're used to reporting on. Once again the National Film Board of Canada comes to the rescue. This national gem of an institution has been cranking out thought-provoking documentaries for over half a century. And two of them are represented at the TIFF this year.
Fearless in it's scathing indictment of monopoly capital, Surviving Progress provides yet another intriguing concept – that progress is not always good. They reason that there is good and bad progress. The illusion that you can let the economy rip has obviously failed. They claim it will apply to technology also. The film focuses heavily on the debt phenomenon and notes that Rome was the first country that refused to cancel the debt owed by people who were never going to be able to pay it back. The empire fell, and most likely will the American version. They state that the debt crisis will be the political fight of the 21st century. Executive producer Mark Achbar also brought us the brilliant expose The Corporation, still the greatest film on the subject.
Last Call at the Oasis does for water what An Inconvenient Truth did for global warming – puts out the warning call. Famed activist Erin Brockovich plays a prominent role in convincing viewers that we better fix the water crisis or we'll be paying dearly for something many of us take for granted. It'll be difficult to drink bottled water again after viewing this well-written and convincing wake-up film, as they reveal that 45 percent of the bottled water sold in the US originates as tap water. Where have all the water fountains gone, you ask.
Here's a startling premise – that the famous pink ribbon, symbol for breast cancer, has been exploited by corporate greed; that those walks, runs and other campaigns to raise funds for breast cancer research might just be profiting corporations. Pink Ribbons, Inc is a revealing examination of both sides of the issue. In fairness, agencies such as the Komen Foundation are given the chance to explain their failure to answer exactly where funds are going, what research is being pursued and what we've learned from it. The point is made that there is no central clearinghouse gathering research data, allowing wasteful duplicate study programs. And there is no indication how close anyone is getting to discovering a cure. Thanks to the National Film Board for another courageous and compelling documentary.
Always Brando falls between drama and documentary. What started out to be Marlon Brando's last film, turned into a meditation on his life interweaved with film clips that include the anti-colonialist masterpiece, Burn and other great Brando vehicles. The original fictional narrative about the chaos created in a small village when an American film team arrives to audition actors and comes across a young man who looks uncannily like Marlon Brando, is now intermixed with a philosophical study of Brando's career and what could have been if his last film project would have been completed with Tunisian director Ridha Behi. What prompted Brando to select this script for his last film, from the hundreds that passed his way? His feelings that Burn was his greatest film, his fascination for the Arab look-alike actor, his comment that Omar Sharif might possibly be the last Arab actor to make it big in the West now that 9/11 has changed the climate, adds up to a profile of a great actor totally aware of the crimes of occupation and colonialism.
Photo: Still from Last Call at the Oasis.