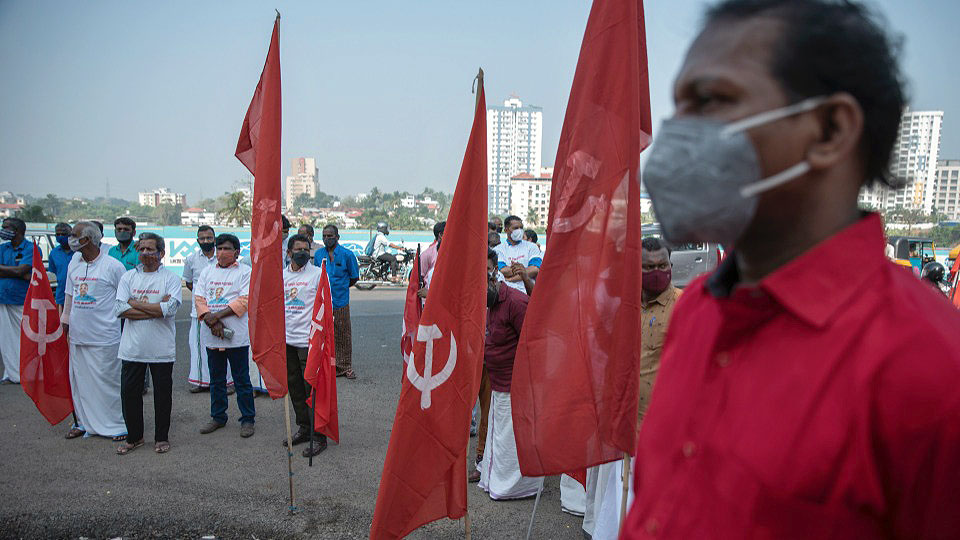 Communist Party of India-Marxist (CPI-M) supporters are staging demonstrations across pandemic ravaged India demanding adequate supplies of COVID-19 vaccines and life-saving medicines for government hospitals.
The party is calling for universal mass vaccination across India, funded by the central government. It accused the government of trying "to absolve itself of the colossal health crisis that it has created" after New Delhi announced on Tuesday that would shift responsibility for vaccination to regional and state administrations.
"This policy is a deliberate attempt to liberalize vaccine sales and deregulate prices without augmenting supply," the CPI-M said in a statement. "A mass vaccination program has to be free and universal. This has been independent India's heritage and practice."
A massive wave of coronavirus cases has hit the country since mid-March, with hospitals running out of oxygen supplies amid desperate pleas for beds and medicine. The country has confirmed 16 million cases so far, second only to the United States in a country of nearly 1.4 billion people. Its death toll so far is 186,920.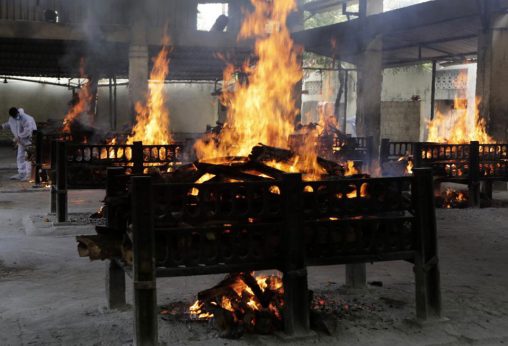 The situation is worsening by the day with hospitals taking to social media to plead with the government to replenish their oxygen supplies and threatening to stop admissions of new patients.
A major private hospital chain in the capital, Max Hospital, tweeted that one of its facilities had one hour's oxygen supply in its system and had been waiting for replenishment since early morning. Two days earlier, they had filed a petition in the Delhi High Court saying they were running out of oxygen, endangering the lives of 400 patients, of which 262 were being treated for COVID-19.
A year ago, India was able to avoid the shortages of medical oxygen that plagued Latin America and Africa after it converted industrial oxygen manufacturing systems into a medical-grade network. But many facilities went back to supplying oxygen to industries and now several Indian states face such shortages that the Health Ministry has urged hospitals to implement rationing.
A total of 332,730 new cases and 2,263 deaths were recorded Friday, the highest figures yet. With vaccines increasingly hard to come by, the crisis is likely to escalate. In Rajapalayam, CPI-M local secretary B. Mariappan said that the hospital there had run out of vaccine four days ago.
"Even today, people had to return home disappointed, as the hospital authorities said that they did not have stocks of vaccine," he said.
This article features material from Morning Star and Associated Press.