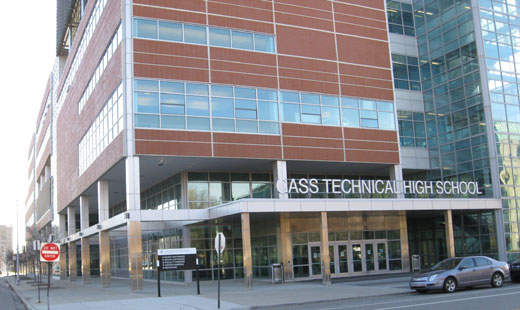 ROYAL OAK, Mich. – Republicans are shamefully using the lame duck legislative session to ram through extremist legislation to overhaul public education in radical and dangerous ways. (They are also waging further class warfare by attempting to shackle the states workforce with Right to Work legislation, but that will be the subject of the next article).
How extreme are their bills? They force school districts to sell vacant properties to charter schools; allow charters to selectively cherry pick their students by gender, ethnicity, or other factors and initiate a "parent trigger" to prod parents into demanding their school be converted to a charter.
Another bill would expand and exempt the Education Achievement Authority, a statewide reform district set up for "failing schools," from the rules and regulations public schools abide by and have them report only to the Governor. In fact the EAA has already begun "cherry picking" schools in Detroit where it first began.
The proposals have created a huge uproar and Oakland County School Superintendents have gone on a "speaking tour" to alert parents to the developments.
On Detroit's National Public Radio station WDET "The Craig Fahle Show," Oakland County School Superintendents said what is happening in Michigan has all the appearance of a conspiracy. Hear the podcast at http://www.wdet.org/shows/craig-fahle-show/episode/oakland-superintendents-education-legislation/.
"When you have a package of bills specifically designed to advantage the corporatization or the privatization of our public school system, what other conclusion can you draw?" asked Robert Glass, Bloomfield Hills School Superintendent.
The Superintendents said the Michigan legislation is similar to bills the American Legislative Exchange Council (ALEC), a national far right legislative organization, has advocated in other states.
The attack on public education is being justified with misinformation, said West Bloomfield Superintendent Gerald Hill. He noted that to advocate for vouchers, you have to make public schools look bad and that is not the case. He said data shows public schools perform better than charters in almost all cases.
All saw grave dangers in allowing private schools to cherry pick a student population that will not be as expensive to educate. Public schools take responsibility for educating an entire student population including those requiring special education, hearing impaired and many other needs. Charters will be free to refuse those students. "They will not going be going after high poverty, disadvantaged students," said Oakland Schools Superintendent Dr. Vicki Markavitch.
In addition charters will not be subject to the guidelines and regulations public schools must follow. "This is not about competition, it's about dismantling public education," said Sue Zurvalec Farmington Schools Superintendent.
Zurvalec said public education is a fundamental building block of democracy, "not something you buy and sell for profit."
There is hope this rush toward dismantlement can be stopped. Markavitch said they have been hearing "outrage" as they've spoken to large crowds of parents and teachers at schools throughout Oakland County.
She said "A million voices can fight a million dollars any day," and she urged people to visit the website www.Millionmichiganvoices.com to contact legislators and learn more about the bills.
Photo: Cass Tech, a leading public school in Detroit. John Rummel/PW