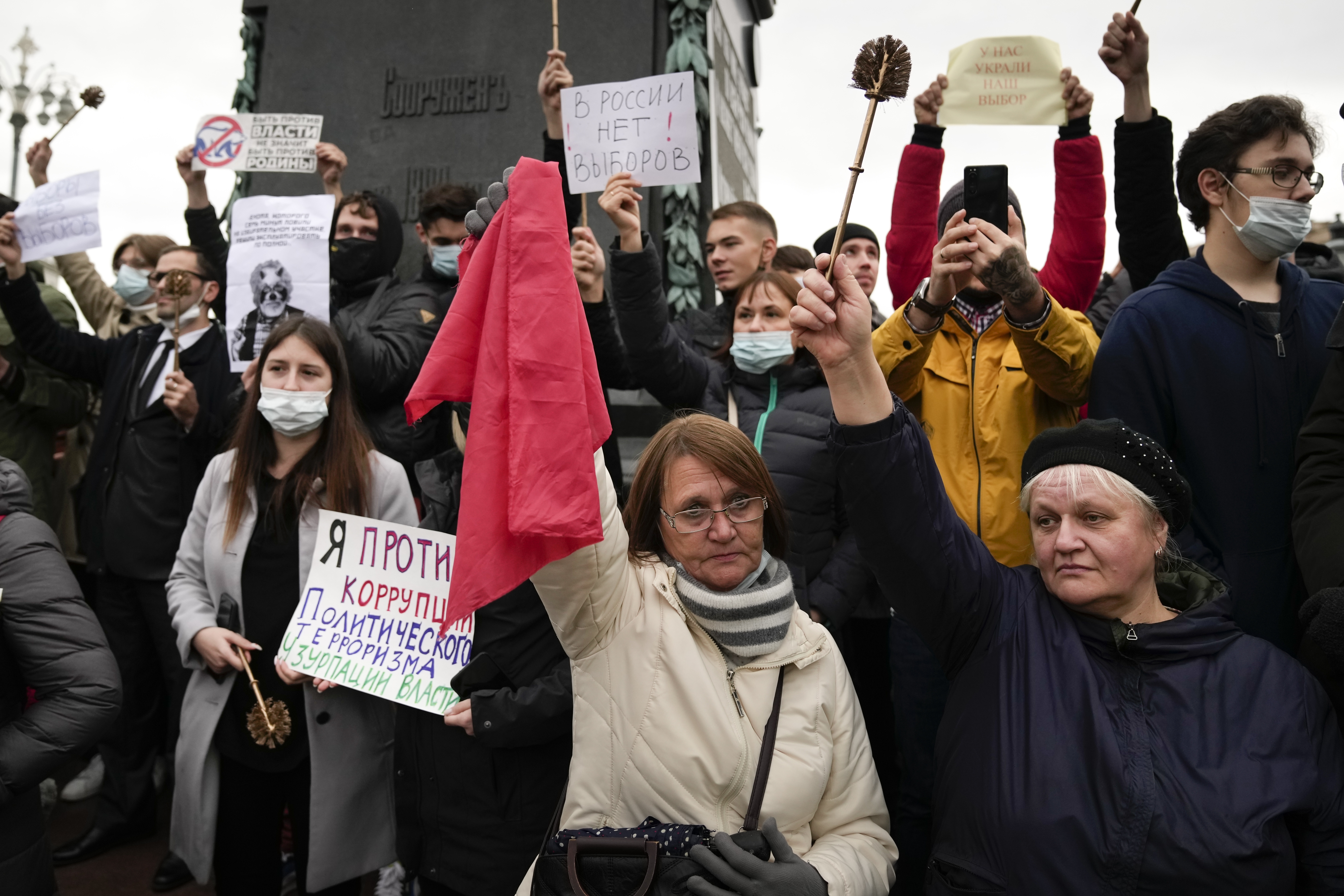 Russian Communists vowed Sunday to continue their fight against state corruption after authorities raided their Moscow offices and detained a number of leading cadres.
The party headquarters was part-occupied by police during Saturday's operation, which followed accusations of ballot-rigging in the recent parliamentary elections.
"They surrounded them on all sides—emergency exits, windows, and so on," Pavel Ivanov said, explaining that authorities were looking for organizers of Saturday's protest against the alleged fraud.
"I know that for several days they were looking for me at different addresses, where I have not even lived for years. They want to detain me…so that there is simply no one to physically deliver the sound equipment to the event," he said.
Security forces were posted outside the homes of election candidate Nikolai Volkov and deputy leader of the Moscow State Duma Elena Yanchuk, who was taken into custody.
The Communist Party of the Russian Federation (CPRF), the second-largest party in the State Duma, has refused to recognize the outcome of last week's elections in Moscow, citing allegations of fraud.
Results in the capital were reported later than in other regions, with the final tally changing dramatically once electronic votes had been counted, tipping the balance in favor of the candidates of President Vladimir Putin's United Russia party in a number of areas.
Although a "reconciliation of results" was agreed upon after numerous complaints, this was to have no formal standing and the Communists called a street mobilization to protest against the alleged fraud.
Authorities sent a car equipped with sound-amplifying equipment to Moscow's Pushkin Square in order to drown out speeches by deputies from the CPRF.
But crowds continued to swell the public square as they joined the rally in support of the Communists, angered over allegations of corruption and a flawed election process.
CPRF General Secretary Gennady Zyuganov slammed the government actions, including the arrests and threats to block the party's website.
He accused Putin of trying to "break the will of the people" and stifle dissent. But, he said, large numbers refused to stay at home and gathered in Pushkin Square.
"To protest against the violation of the law and justice, against the dictatorship of the criminal comprador bourgeoisie, against the final destruction of democracy, against falsification of elections, and against electronic voting," he said.
At the rally, speakers denounced the "predatory policy of the capitalist regime" and said the electronic voting system was a way "to steal votes from the disaffected."
They demanded a rerun of the election in Moscow as the only way "to remove the stranglehold from the neck of the Russians."