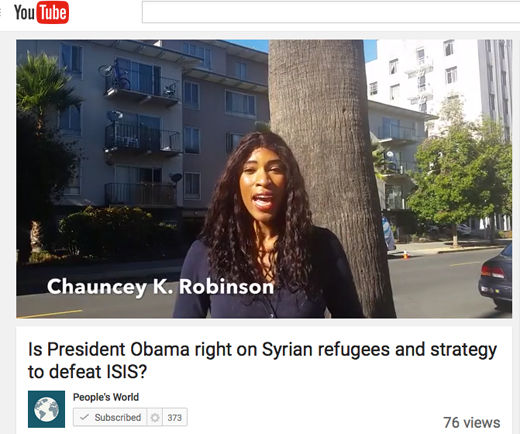 The Paris attacks of Nov. 13th shook the world. They put the question of ISIS and global security back on the front pages and affected the upcoming presidential elections as the debates gave the candidates a chance to comment on the tragedy and the road forward. Both Republicans and Democrats debated how to respond to the attacks and if we should welcome Syrian refugees to the U.S.
At the recent G20 summit President Obama said that he wanted to see the U.S leading a coalition including Muslim nations in the Middle East that will have to fight against terrorism. He also said that we should open our borders to Syrian refugees, a proposal met with furious opposition: A GOP-run House recently approved legislation requiring new screening requirements on refugees from Syria and Iraq before they can enter the U.S., which would slow down the process for those seeking safety. Obama has planned to allow 10,000 Syrian refugees to enter the country.
Republican Speaker Paul Ryan said, "If our law enforcement and our intelligence community cannot verify that each and every person is not a security threat, then they shouldn't be allowed in…. We cannot and we should not wait to act. Not when our national security is at stake." New York representative and Democrat Jerrold Nadler stated in response to the House-approved legislation, "The United States has always been and should always be a place of refuge. We might as well take down the Statue of Liberty."
People's World took it to the streets to ask the people what they thought about President Obama's strategy going forward, and allowing Syrian refugees into the U.S. Check out the video to see what they had to say!