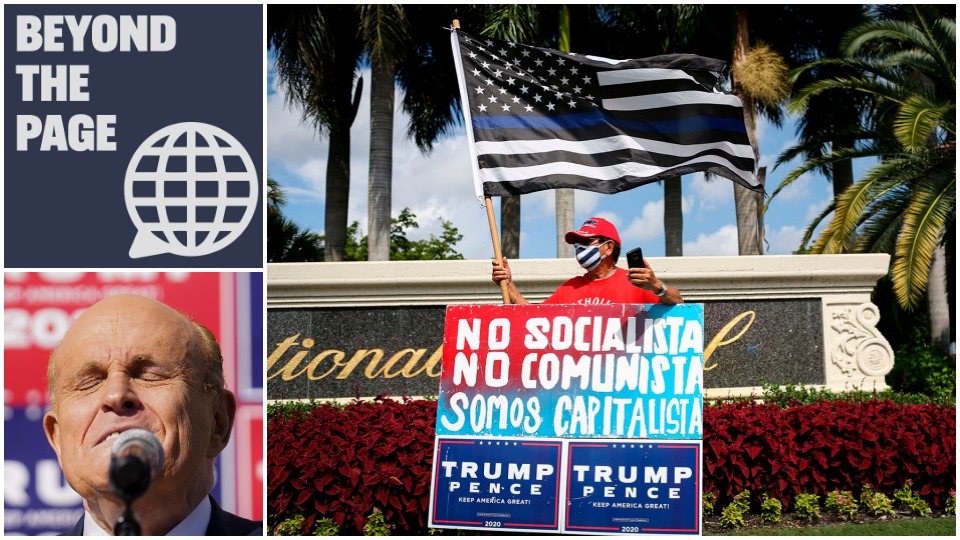 Beyond the Page is a companion podcast to the award-winning publication People's World. With every episode, we'll take you deeper into the topics covered at PeoplesWorld.org. Our program brings you in-depth interviews with journalists and activists on the most pressing stories in progressive politics, labor, and the struggle for socialism in the United States.
Although Election Day, Nov. 3, has come and gone, the nation is still dealing with the aftermath of a historic voter turnout. A majority of voters picked the Biden/Harris ticket, but that hasn't stopped Republican leaders from joining outgoing President Donald Trump's dangerous game of refusing to recognize the results. We must also contend with questions about what certain patterns of voting by some segments of the U.S. population mean in terms of unity and the road forward.
This episode of Beyond the Page is diving into the anti-communism that influenced some voters, the response to a more progressive road forward, and whether Trump's flurry of lawsuits has any bite to change the election outcome.
C.J. Atkins, managing editor of People's World, explains the history of anti-communism in Florida and Cuba-U.S. relations. Atkins dives deeper into his article, "Trump's anti-communism helped him win Florida," along with discussing the growing progressive wave in the Democratic Party and the benefits this could have for working people.
In the second half of our episode, People's World associate editor Al Neal gives us the 411 on Trump's lawsuits and whether working people have anything to worry about when it comes to the GOP's obvious soft coup attempt to overturn the democratic process. Neal will expound on his article, "The frivolous lawsuits of a sore loser," while detailing what people can do to defend the vote now and in the future.
Listen below and make sure to tell us what you think!
Listen and download directly on iTunes and Spotify.