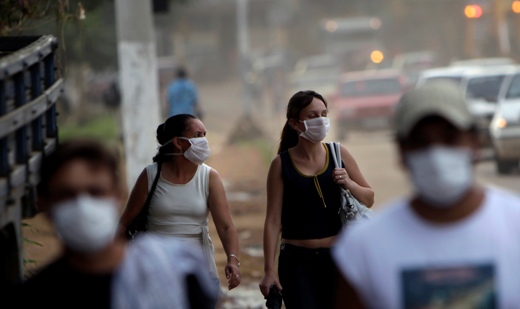 BRASILIA, Brazil – Deaths from torrential rains in southeast Brazil has risen to 711, as rescuers continued searching for corpses under the mud and rubble of homes destroyed by landslides last week. Over 14,000 people had been evacuated or were without shelter.
Heavy rains caused devastating landslides and flooding throughout a number of states and more than 100 cities.
The death toll could continue to rise because of the large number of missing people, and the devastated sites and destroyed roads have prevented rescue workers to reach many areas.
This is the worst natural tragedy in Brazilian history.
President Dilma Rousseff presented a national disaster prevention system that should be up and running in four years, but says she hopes for other solutions by the summer, at least for the most prone areas of the country.
But in too many states and municipalities flood and disaster infrastructure is nonexistent.
Local officials have acted with indifference and negligence towards the majority of their population, which is mostly poor, and colluded with real estate speculators, driving people off "high value" land into high risk areas.
To cover-up their complicity, some officials are blaming the disaster solely on the heavy rains. Others are charging that the lack of sustainable urban planning is also to blame. For example, the development of the urban car culture, including the paving of roads and parking lots, with impermeable materials leads to more run-off and landslides.
The rainfall has not measurably increased this year, experts say.
São Paulo, the richest city of the country, does not have any emergency flood or evacuation plans. It has had successive right-wing administrations since 1993, with a short reprieve from 2001-2005. But from 2006 to 2010, São Paulo's mayor invested less than half of what was necessary for flood prevention infrastructure, despite an increase in taxes.
Many charge political negligence towards prevention is also to blame, because the rains always come.
This article is based on reports from Cuba-based Prensa Latina and Brazil-based Vermelho.
Photo: People wear face masks due to dust and smell from rotten mud after landslides in Nova Friburgo, Brazil, Jan. 18. (Felipe Dana/AP)