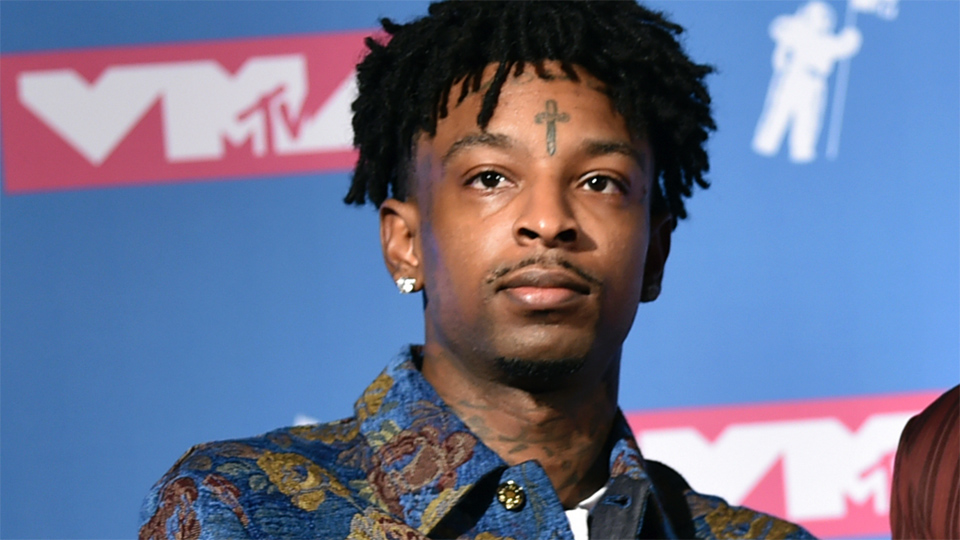 After spending more than a week in immigration customs detention, rapper 21 Savage was released on bail Wednesday. The 26-year-old rapper was arrested Feb. 3 by immigration officials after allegedly overstaying his visa. The musician, whose real name is Sha Yaa Bin Abraham-Joseph, was brought to the United States at the age of seven and was based out of Atlanta before rising to fame. He was convicted of felony drug charges in Georgia in 2014 but has only recently faced deportation charges.
The arrest of such an influential and mainstream rapper sparks an important conversation. Black undocumented immigrants are frequently overlooked within the discourse around immigration reform. But the U.S. targets and profiles Black undocumented immigrants at even higher rates than their non-Black counterparts; this is largely due to the criminalization of Black communities. The discourse around immigration reform often does not include either the black Latinx populations of Central and South America, nor as migrant populations from Caribbean and African countries.
Undocumented activist Aly Wane spoke to People's World about the contentious and sometimes complicated relationship between Blackness and citizenship. "What does it mean to have citizenship if you're still being mistreated this way by law enforcement?" asks Wane, addressing the ongoing patterns of police racism and misconduct. Wane currently resides in Syracuse, N.Y., but he lived in Chicago for several years where he says he truly "discovered" what it meant to exist as a Black man in America. "I got stopped all the time. I never had the illusion to think, 'Oh I'm good, I'm safe.'" Wane says his experiences living in a big city, while mentally exhausting, allowed him to ask deeper questions about systems such as ICE which uphold white supremacist power structures.
There are some 565,000 Black undocumented immigrants across the United States. Research studies indicate that Black individuals are more likely to be profiled, stopped, and arrested than their white counterparts. Reports show clear patterns of racial bias; black drivers are 20 per cent more likely to get a ticket than white drivers. Black and Hispanic motorists are twice as likely to be searched compared to white drivers. Recurring reports on news and social media have similarly suggested that people tend to call the police on Black individuals more often for trivial public "violations."
Like many Black immigrants, Wane became undocumented after he overstayed a student visa. Initially, much of his organizing work was centered around anti-war issues and economic justice, not immigration, because he was terrified that people would discover his undocumented status. It was not until 2008, when Obama first came to office, that Wane was confronted with the urgency of a broken immigration system.
During this time, Wane says that stories of people "disappearing" began circulating on campuses in Syracuse; it was later revealed that border patrol agents were snatching people off the streets. This prompted Wane to begin working with the Syracuse Peace Council in anti-deportation cases. "I was a bit naive about the way the system worked," says Wane. "We found the best-case-scenario people – no criminal records – and we still lost a majority of our cases. That radicalized me and made me think more deeply about the logic of the system."
A number of grassroots organizations have been on the forefront of the fight for undocumented Black communities. The Black Alliance for Just Immigration (BAJI), Colors of Change, Black Lives Matter, and Define American all worked as coalition partners on the #Free21Savage campaign. UndocuBlack Network spearheaded efforts to ensure that the musician had adequate legal representation and pushed for his bailed release. They have also created platforms to funnel resources to Black immigrants, and continue to bring more visibility to communities who exist at the intersection of Black and immigrant identities.
Working-class Black immigrants undoubtedly remain at risk under the current administration's aggressive enforcement tactics. Wane says that 21 Savage's arrest is really just another way for the Trump administration to see how far they can "push the envelope." The rapper may have the advantage of immense financial resources – yet he is still being subjected to the same racist systems of incarceration as his less wealthy counterparts.
"21 Savage is a good example of how the concept of citizenship is rooted in the white cis male identity," says Wane. "I identify with folks like that because when people look at him they're not thinking, 'That's a British person,' they're thinking, 'That's a Black person.'"
The rapper's arrest is an example of the way in which Black immigrants are systemically profiled and targeted by a prison system that capitalizes off of the exploitation of marginalized bodies and working-class slave labor. These practices are rooted in the U.S.'s extensive history of racism; they continue to destroy the fabric of Black and brown communities. "In the same way that this country incarcerated Black people during the war on drugs, or Muslim people during the war on terror, we need to understand the connection between the immigration system and broader criminal justice system," says Wane.