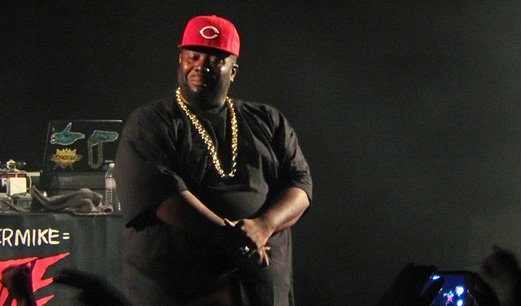 Rap artist Killer Mike threw his support behind Bernie Sanders increasingly popular presidential bid. Sanders support for the restoration of the Voting Rights Act was decisive in his choice.
Tweeting his support Killer Mike said, "It's official I support @SenSanders! His call 4 the restoration of the voters rights act sealed the deal for me."
The artist has a long been a political advocate, critiquing police violence, poverty and racism in his music. He recently campaigned for a Georgia state Senate seat. He has had a number of hit recordings including "Rap Music, a solo record, and Run the Jewels 2, his newest album as part of a duo with fellow rapper El-P."
Sanders has taken hits recently for not building adequate ties among African Americans.
His Democratic opponent Hillary Clinton in contrast has longstanding ties with organizations and individuals in the civil rights movement and has taken strong positions on police reform and racism in the criminal justice system.
Meanwhile the Vermont socialist has drawn huge crowds in Wisconsin, with some 10,000 supporters showing up at a rally.
Photo: Creative Commons 3.0