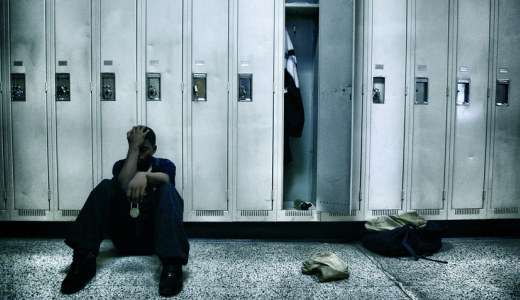 McKINLEYVILLE, Calif. – A short while back I had a talk with a young man, the son of a dear friend. Our talk centered on his new schooling agenda, called "Independent Studies." Earlier, he'd found difficulty and indifference in attending "regular high school," becoming detached and then formally suspended from the campus.
After a brief period of time, he re-entered into his schooling under the "IS" program. It was interesting to learn that this endeavor allowed him to pursue home study, partnered with some campus classes and community work.
When my two boys, Rob and Jake, had their differences with the drudgery and boredom of high school, both opted out. They were later placated, only to attend a ramshackle old school on the outskirts of town that served as a "continuation" high school for containment of "screw-ups" and "drop-outs."
Somehow they made it through. Rob is now a University of California at Davis-trained master horticulturist and landscaper. Jake is a computer master wizard. I only wish that, all those years ago, they could have had the option my friend's son now enjoys.
Because of the hard times we are facing – the economy and the lack of transportation, affordable housing and livable wage employment opportunities – many young (and old) students and their families are having extreme difficulty in securing adequate education.
I believe the universal public funding model for schooling must continue and flourish, but its structured design, its delivery and scope should be modified so as to include all people, establishing a lifetime educational availability. What I call "open (public) schooling" could utilize a myriad of different public buildings to provide people with access around the clock. Its curriculum would include not only the academic, vocational, recreational and sports aspects but further introduce comprehensive "life studies" courses.
Most of our young people and adults have traveled through their school years and graduated without ever being taught how to manage and cope with the stress and requirements of life, to survive and thrive in the everyday world. I believe starting early in school and continuing forward, a course in "life studies" should be given. Under its broad heading subjects such as personal home economics, health and safety, record-keeping and storage, social and interpersonal relationships and communication, basic residential and land care, urban and rural survival skills along with basic repair and maintenance of real and personal properties would be highly advantageous.
Finally, on our road to socialism, we must never neglect our people's public school system. We must listen diligently to our students' criticisms and constantly work to improve public education's quality and consistency.
Photo: http://www.flickr.com/photos/stevenfernandez/ / CC BY 2.0