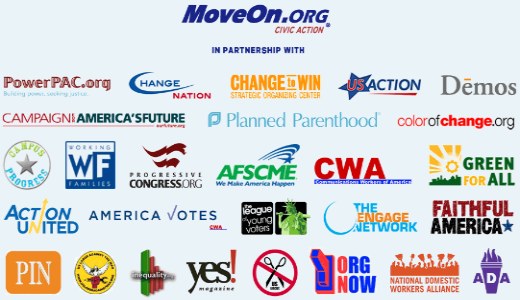 SEQUIM, Wash. – In 1,500 "Rebuild the Dream" house parties across the nation, 25,000 participants told heartfelt stories of their struggles – both long ago and yesterday – to make the "American dream" a reality.
Then they vowed to fight today to realize the dream tomorrow for themselves, their children and grandchildren.
Here in this rural community, 13 people gathered at the home of Henry Rhodes, a retired federal employee, for one of four "American Dream" house parties on the North Olympic Peninsula.
Richard Gray, co-coordinator of Clallam County MoveOn.org, said he had refused to fight in the Vietnam war, joining in the antiwar protests at San Jose State where he was a student at the time. "I'm so proud that so many people put themselves out there to oppose the war," he said.
Yet the "dream" is elusive for him today. Retired from his job as a landscaper in Marin County, Calif., he moved here with his wife. She was unable to find steady employment as a health care worker "and was forced to take work back in the Bay Area. I don't like it at all and she doesn't like it," he said.
Harry Bassett echoed Gray. "I too was a Vietnam era student in Oakland who opposed the war," he said, adding that he became a draft counselor advising youth on how to refuse to go to Vietnam.

He too finds the dream hard to grasp. "I retired early from a corporate job and had a healthy income," he said. "Most of it was wiped out when the stock market imploded in 2007, 2008."
"Now I want to downsize but my house has been on the market for 18 months. The market is saturated with unsold houses."
Participants selected the top three priorities from a list of 40 reforms to bring the "American Dream" nearer, including "Medicare for all" and "End Bush-era tax cuts" and making "Social Security solvent" by lifting the cap on income subject to Social Security taxes.
Others included "Stop the assault on unions and worker rights;" "Invest in America's infrastructure," creating millions of jobs; "End the huge waste of wars and invest the money in peace-building" and "Immigration reform" by passing the Dream Act.
Many hands shot up when asked if "ending corporate personhood" and "public financing of elections" should be on MoveOn's priority list.
Marion Burns, an SEIU caregiver, a participant in the 1963 March on Washington for Jobs and Freedom led by Dr. Martin Luther King, said, "The election of Barack Obama has to be a high point of my life."
Her comment touched off a round. One said Obama's election was a "watershed. Another that it "tested the soul of America."
Yet the dream for Marion Burns, as well, is still out of reach. Her clients, many of whom need daily care to remain in their homes, have suffered a 25 percent cut in state funding. Many will be forced into far more expensive nursing homes and care givers also lose those hours.
Dottie Nicassio, a retired nurse, said that the 2012 elections, and stopping a Republican sweep, are already in full swing. "It is time to get out there and work in the next election. People need to get involved before anything can get done," she said.
Rhodes told his guests that his wife is now in a nursing home with Alzheimer's. "I can't care for her 24/7. I just can't do it," he said with quiet grief in his voice.
"Now they are talking about cutting back on Medicaid and Medicare and not increasing taxes on the rich. This is supposed to be a nation 'of, by, and for the people.' It has become a nation of, by and for the corporations."
Yet the election of Barack Obama, he added "was one of the proudest moments in American history. The spirit of America is still here. It's not gone. It's covered up by the corporations but we can still make good things happen."
Image: These and other grassroots organizations mobilized thousands of people across the country to "Rebuild the Dream." Via official website.