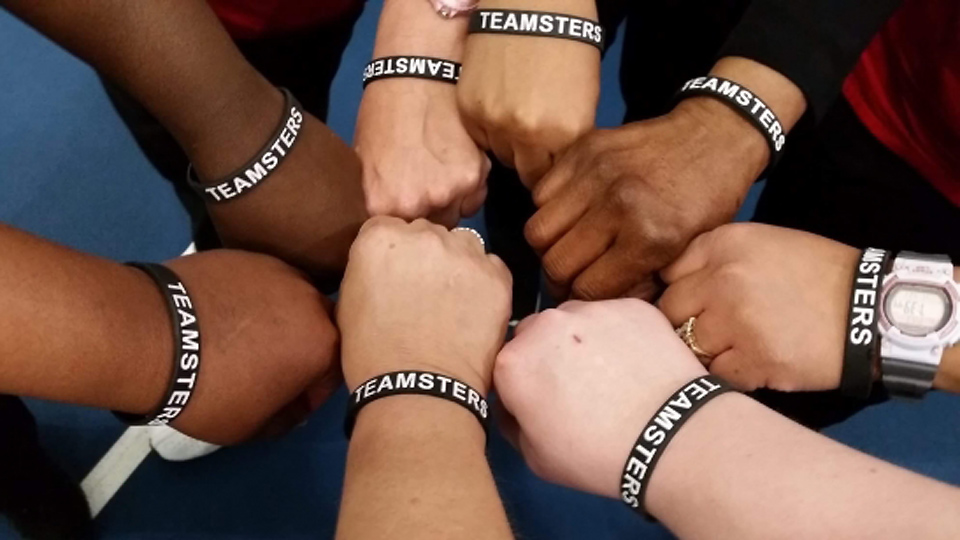 FORT WAYNE, Ind. – Fort Wayne-area Red Cross workers in the mobile and fixed site blood collection units have selected to be represented by Teamsters Local 414 in a card-check agreement. The count, tallied today, means that the local union has gained 142 bargaining unit members.
"We are dedicated and hardworking employees of Red Cross," said Kassandra Potts and Sarah Hook, both mobile unit staff. "We'd heard about how other Red Cross workers in Detroit had become Teamsters and were excited by the possibility that we could become Teamsters, too!"
The Fort Wayne-based workers service the entire state of Indiana, requiring them to be on the road for many hours each week. For the mobile units there are various collection points and each require workers to set up equipment for blood drives, conduct the drives, pack up and deliver the blood to hospitals.
"These Red Cross workers wanted a voice in the workplace and they deserve a good contract, fair pay and benefits," said George Gerdes, Secretary-Treasurer of Local 414. "We will bring our experience with contracts to the table when we negotiate their collective bargaining agreement."
"The Public Services Division acknowledges the excellent work that Local 414 did to generate such a high level of support in a relatively short period of time," said Michael Filler, Director of the Teamsters Public Services Division. "This victory is a significant addition to Teamster representation within the Red Cross and brings the total across the country to 15 states."