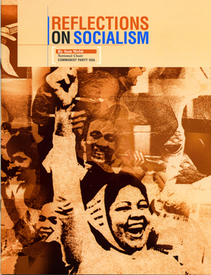 Is socialism dead or on the rise? What's the Communist Party USA got to say about a socialist revolution in the United States? Read "Reflections on Socialism" by Sam Webb, CPUSA national chair, to find out.
Available on the web at
Or request a printed copy:
e-mail
or write to
CPUSA
235 W. 23rd St.
NYC, NY 10011
Donations appreciated!