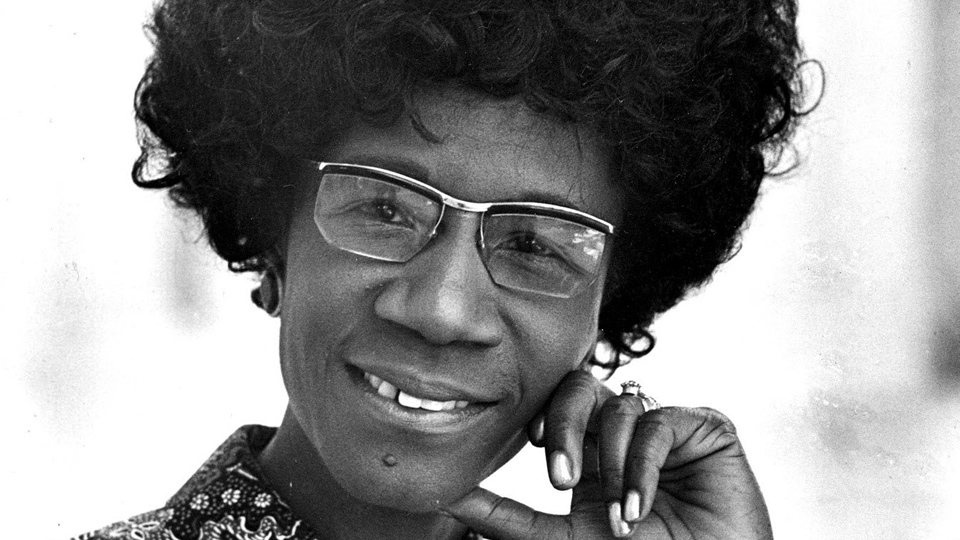 Today, November 30, marks what would have been the 92nd birthday of political iconoclast Shirley Chisholm. Chisholm was the first black woman elected to the Congress, the first black woman to run for the presidency in a major party, and a stalwart progressive who never stopped advocating for our nation's poorest.
Born in Brooklyn in 1924, Chisholm obtained a Master's degree in elementary education and worked at a nursery when her interest in politics was sparked. As a member of the New York State Assembly, she was instrumental in extending unemployment benefits to domestic workers and expanding state funding for remedial education.
In 1968, Chisholm ran for and won the seat in New York's 12th Congressional district after a court order resulted in a re-drawing of districts that enfranchised more African American voters. Chisholm was the first black woman elected to Congress, running under the slogan "Unbought and Unbossed."
In Congress, she worked to expand food stamps, create the Supplemental Nutrition Program for Woman, infants and Children, and hired a staff of women (half of whom were black).
In 1972, she sought the nomination of the Democratic Party for President of the United States, becoming the first African American woman to do so. Even though much of the media and even some in her party ignored her, she ended up with 152 delegates at the Democratic National Convention.
Shirley Chisholm remained in the House of Representatives until 1983 where she worked to expand the minimum wage to domestic workers and agitated for the repeal of the McCarren Act, which was used to crack down on Communist Party members. After her service, she returned to teaching in upstate New York and subsequently retired to Florida. She passed away in 2005.
Chisholm will always be remembered for her tenacity in the face of a society that still does not fully enfranchise women and people of color. In light of a resurgence by the far right, her legacy serves as an inspiration to keep on fighting. After all, according to Chisholm: "You don't make progress by standing on the sidelines, whimpering and complaining. You make progress by implementing ideas."