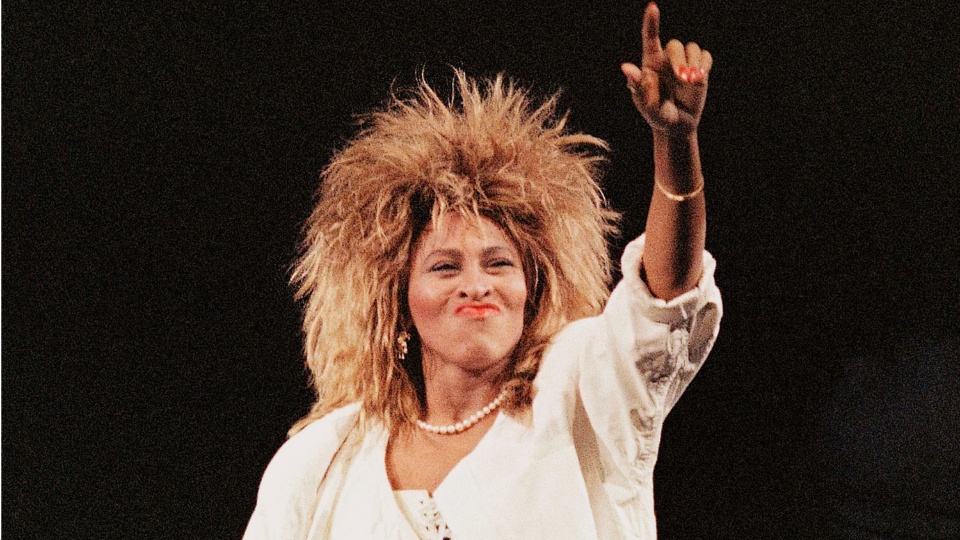 Tina Turner, a trailblazer of rock and roll, has died at the age of 83. Throughout her decades-long career in the public eye, Turner showcased a raw and unfiltered musical energy whenever she took the stage. As a Black woman in the music industry, she often broke out of the boxes society intended for her to fit neatly into. Not only that, she pushed back on the notion of how "women of a certain age" were supposed to act and behave when her career had a second surge in the 1980s. The self-made rocker pushed through adversity both within the industry and in her personal life to solidify herself forever in music history.
Turner's early life was very different from the large stages and glitzy shows she would eventually perform on. Born Anna Mae Bullock on Nov. 26, 1939, in Brownsville, Tenn., Turner was the daughter of sharecropper overseer Floyd Richard Bullock and his wife, Zelma Priscilla. The singer once recalled early memories of picking cotton with her family in the unincorporated community of Nutbush, Tenn., where they initially lived. Due to her parents' turbulent relationship, Turner moved often during her adolescent years, eventually ending up in St. Louis by the late 1950s. She graduated from Sumner High School in 1958 and began work as a nurse's aide at Barnes-Jewish Hospital.
This choice of work could have ended up being the steady course for Turner's life, but the singer had a knack for the stage and music. Thus began her journey of finding a place to use her voice. This would result in her fateful meeting with musician and band leader Ike Turner. She would eventually convince Ike to allow her to sing in his band. On her first record, Boxtop, she sang under the name Little Ann. After the success of a second track called "Fool in Love," Ike came up with the name Tina Turner for the singer. According to his 1999 book Taking Back My Name: The Confessions of Ike Turner, the musician had trademarked the name Tina Turner so that if the singer ever left his band, he could simply replace her with another "Tina."
Yet, as history would have it, although Ike had coined the name Tina Turner, there was no replacing the woman who would bring the moniker to life.
From 1960 through 1976, Ike and Tina, along with their band, would tour the world as the "Ike and Tina Turner Revue," becoming some of the most talked-about live performers of their time. This collaboration would culminate in the group's biggest hit, their cover of Creedence Clearwater Revival's "Proud Mary." While Turner's star was rising, she was dealing with domestic abuse in her marriage to Ike Turner. This would lead to the singer making one of the biggest decisions of her life when she mustered the courage to escape the relationship, reportedly with only $0.36 on her person.
Only in 1981 did Turner would break her silence regarding the domestic abuse she survived in her 16-year marriage. In an exclusive interview with People magazine, she described her ordeal—from her suicide attempt to the repeated brutality she endured while climbing the charts in the 1960s.
"I was living a life of death," Turner explained. "I didn't exist. I didn't fear Ike killing me when I left, because I was already dead. When I walked out, I didn't look back."
The singer described how, although she was the lead singer and arguably the main draw of the Ike and Tina Turner Revue, it was her former husband who held all the control. "Ike took care of everything—the sound, the band, hiring people, management, and money" while she was expected to carry out tasks like cooking breakfast for the band in the early morning hours.
For years following her escape, Turner made a number of appearances and released a few solo albums from 1976 to 1983. Unfortunately, none of those endeavors would make the kind of splash in the mainstream seen during her earlier musical days with her former husband. Turner, now in her forties, was beginning to be seen as a nostalgia act, relegated to a woman of yesteryear seemingly past her prime. Fortunately, the woman with humble beginnings in Nutbush had other plans for her life and career.
Turner's fifth solo album, Private Dancer, which her label only gave her two weeks to record, would go on to sell ten million copies worldwide, becoming her most successful album. This was in 1984 when the singer was 45 years old. This began her career resurgence at a stage of life which, for women, mainstream media often attempts to paint as the "wrong side of 35." The singer also rebranded her image into an even sexier persona, flying in the face of notions that women of a certain age no longer are allowed to express their sensuality and sexuality.
Turner solidified her place in popular culture outside of music as well, with her role as the powerhouse Aunty Entity in the hugely successful 1985 film Mad Max Beyond Thunderdome. She played the glamorous yet ruthless leader of a post-apocalyptic trading post called Bartertown. Filmmaker George Miller later described already having Turner in mind even when writing the initial script for the movie. "We needed someone whose vitality and intelligence would make her control over Bartertown credible. She had to be a positive character rather than a conventional evil 'bad guy.' We had worked on the script with [Turner] in mind."
Miller noted that initially, they had no idea whether the singer would be interested in the part. Fortunately, she was, adding her performance to a long line of actresses challenging the ways Black women are portrayed on screen in Hollywood. Turner's Aunty Entity was cold, calculating, sensual, and intelligent. She was a leader with a commanding presence, going toe-to-toe with the leading male character of a science-fiction action franchise. Aunty Entity is still considered by many to be one of the strongest female characters in a fantasy film to date, inspiring plenty of cosplays and other costume tributes.
This is significant because, as Turner explained in an interview with Luce Cinecitta in 1986, she had at one time in her past thought about being an actress, but roles were slim and stereotypical for Black women in the 1960s and '70s. Aunty Entity was a self-determined figure, not looking for a savior, or serving others. Her sensuality was her own, not exploited for the use of men. It was a chance of a lifetime for Turner to bring the role to life but also an important addition to the culture to show the strength of representation when a woman is given the space to flourish.
In the years following her 1984 resurgence, Turner would release four books, another five solo albums, and go on a total of seven world tours. The singer would also at one point hold a Guinness World Record for the largest paying audience (180,000 in 1988) for a solo performer.
Turner wasn't only a trailblazer; she was a figure who refused to be restrained by society's expectations. She refused to stay silent regarding her abuse in an industry fraught with sexism (and racism). She didn't play into respectability politics by shrinking away from her sexual public persona or playing into what a "lady" should behave like. Turner was unapologetic in pursuing her desire to be a superstar, playing on stage to thousands, and commanding the attention and accolades she deserved.
The singer perhaps put it best, saying, "My legacy is that I stayed on course…from the beginning to the end because I believed in something inside of me." She believed, and she made us believers throughout her career—she was simply the best.
We hope you appreciated this article. At 

People's World

, we believe news and information should be free and accessible to all, but we need your help. Our journalism is free of corporate influence and paywalls because we are totally reader-supported. Only you, our readers and supporters, make this possible. If you enjoy reading 

People's World

 and the stories we bring you, please 

support our work by donating or becoming a monthly sustainer today

. Thank you!