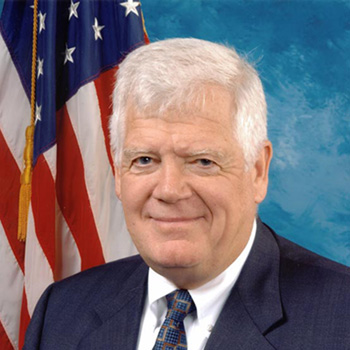 Washington, D.C.- Congressman Jim McDermott (D-WA), Ranking Member of the Ways and Means Health Subcommittee, made the following statement after voting no to the motion to approve U.S. military training and arms for Syrian rebels:
"Today, I voted in opposition to the motion to approve U.S. military training and arms for Syrian rebels.
I did not arrive at this decision easily. The threat ISIS poses to the people of Iraq and Syria and to U.S. personnel across the wider Middle East is a serious one. I also empathize with Americans' emotional desire to respond assertively, and immediately, to the abhorrent murder of our two journalists.
The President continues to show admirable restraint; his speech last week was careful and thoughtful. However, after much deliberation and reflection on the perils of rushing into yet another military conflict in the Middle East, I decided I could not support the McKeon Amendment.
I have said consistently that if the President was prepared to escalate military action against ISIS, he must present Congress with a plan and ask for our support. I am alarmed that President Obama continues to believe he can take action against ISIS on his own authority.
This amendment, which is valid only through early December, serves as nothing more than a faux authorization designed to get Congress through the election season. Moreover, it addresses only one aspect of the strategy the President outlined last week. That is not a responsible way to conduct public policy.
I remember the last time Congress failed to thoroughly debate a plan for military action in the Middle East; it unleashed a veritable Pandora's Box in Iraq and the wider region that we have struggled to contain ever since. The McKeon Amendment calls for the U.S. to arm and train moderate Syrian rebels, some of whom have murky identities and shadowy allegiances and who could – in the not too distant future – turn the very arms we supplied against the United States.
I appreciate this President's thoughtful efforts to respond to the complexities that arose from George W. Bush's irresponsible actions, but – at this time – I will not vote to sanction military action by proxy, even if sanctioned for a brief period of time.
Over the next several weeks, I will continue to urge the President to present his plan before Congress and ask for our support. When this Congress reconvenes in December, when this amendment expires, I will push for a robust and deliberative debate over a new Authorization for the Use of Force, one that is limited in scope and addresses the whole of the President's plan.
After a decade of reckless military action, that is the only responsible way to proceed."
Photo: Jim McDermott, Public Domain