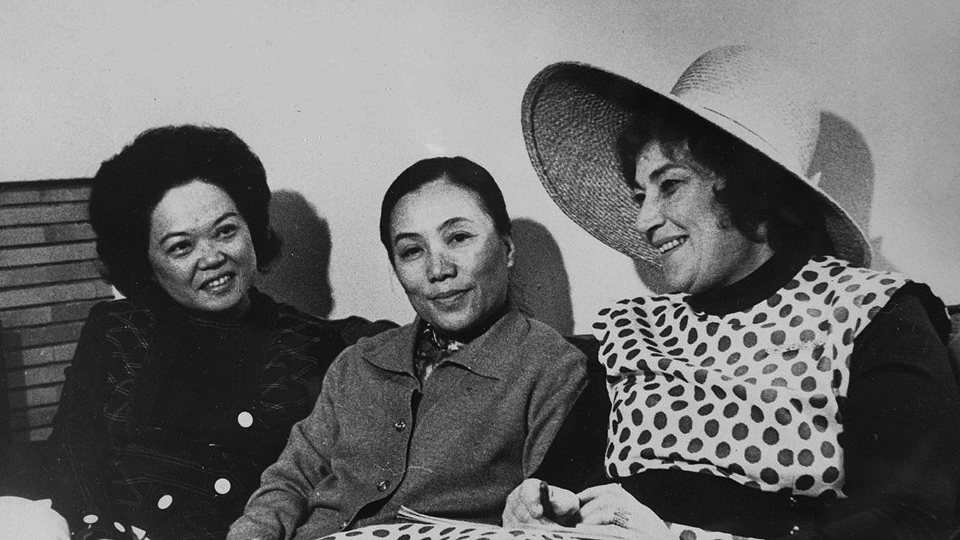 The loss of Patsy Takemoto Mink, a 12-term representative of Hawaii in the House, profoundly affects all who fight for justice, equality and peace. Mink died Sept. 28 at the age of 74, due to complications from viral pneumonia. She described her convictions based in "simple justice and equality," saying, "If to believe in freedom and equality is to be a radical, then I am a radical." These simple beliefs proved radical time and again.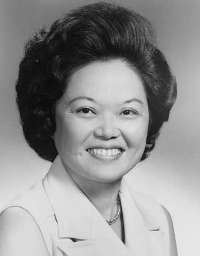 Her first election to Congress in 1964 challenged long-standing barriers against democratic representation of women and people of color, since Mink was one of 12 women in the House of Representatives, and the first woman of color ever elected to office. Her simple convictions for justice and equality consistently challenged her own Democratic Party, when she opposed the Vietnam War, sued the government under the Freedom of Information Act, thus opening the door to gain Nixon's Watergate tapes, and ran for president in 1972.
Patsy Takemoto was born in 1927 in Paia, Maui, Hawaii. She grew up in the small town of Hamakuapoko with her mother, father, and brother. From an early age, she witnessed the racialized inequality that structured the plantation economy of Hawaii. Wealthy haole, or white people, owned the plantation lands, but immigrants and their descendants from Japan and the Philippines worked the lands, only to remain in poverty.
The day after her 14th birthday, Imperial Japan bombed Pearl Harbor, and her knowledge of racism became even more immediate. Her father was taken for questioning because of his Japanese heritage, even though he was born in Hawaii. Though her father was released, Mink took away important lessons from this injustice. "It made me realize that one could not take citizenship and the promise of the U.S. Constitution for granted."
Mink is most celebrated for authoring the Title IX Amendment to the Education Act of 1972, legislation that mandated women's right to equal financing of their athletic and academic programs in institutions receiving public funding. While the Act did not only mandate women's equal access to sports, the legislation has been most often used to support equal sports programs for women. As track and field athlete and Olympic gold medalist Jackie Joyner-Kersee eloquently stated, "Because of Title IX, I am here." Title IX is also being used to mobilize support for the struggle against anti-gay harassment in public schools and homophobia in intercollegiate sports.
Even as Congress moves farther away from its commitment to peace, to basic civil rights for immigrants and citizens, and women's equality, it is voting on a bill to rename the Act "Patsy T. Mink Equal Opportunity in Education Act" to commemorate her achievement. As Congress justly honors Mink's past successes, it fails to heed her more recent efforts to secure justice and equality. In her last term, Mink expressed deep misgivings about the Homeland Security Department that could be used as a tool to further undermine civil rights.
In her last years in Congress, Mink also courageously took on a centerpiece of the conservative agenda, the dismantlement of welfare benefits for women and children living in poverty. The cause was one she described as "close to my heart." In 2001, she authored a counter-bill to the punitive measures that forced women off welfare rolls regardless of whether they had a living wage job, childcare, or opportunities for education and job training.
Her bill sought to transform coercive measures in the reauthorization of Temporary Assistance to Needy Families (TANF) to an ethical stance against poverty.
In her words, "so that leaving welfare for the labor market means leaving poverty … We need to treat women on welfare the same way that we want all women to be treated – with the respect, dignity, and the rights we all cherish for ourselves."
Patsy Mink is survived by her daughter, Gwendolyn Mink, her husband, John Mink, and her brother, Eugene Takamoto. Her own words survive as testimony to the simple and radical beliefs she dared to support through unceasing struggle. "So long as there remain groups of our fellow Americans who are denied equal opportunity and equal protection under the law … we must remain steadfast, till all shades of man may stand side by side in dignity and self-respect to truly enjoy the fruits of this great land."
The Patsy T. Mink Papers are held at the Library of Congress.