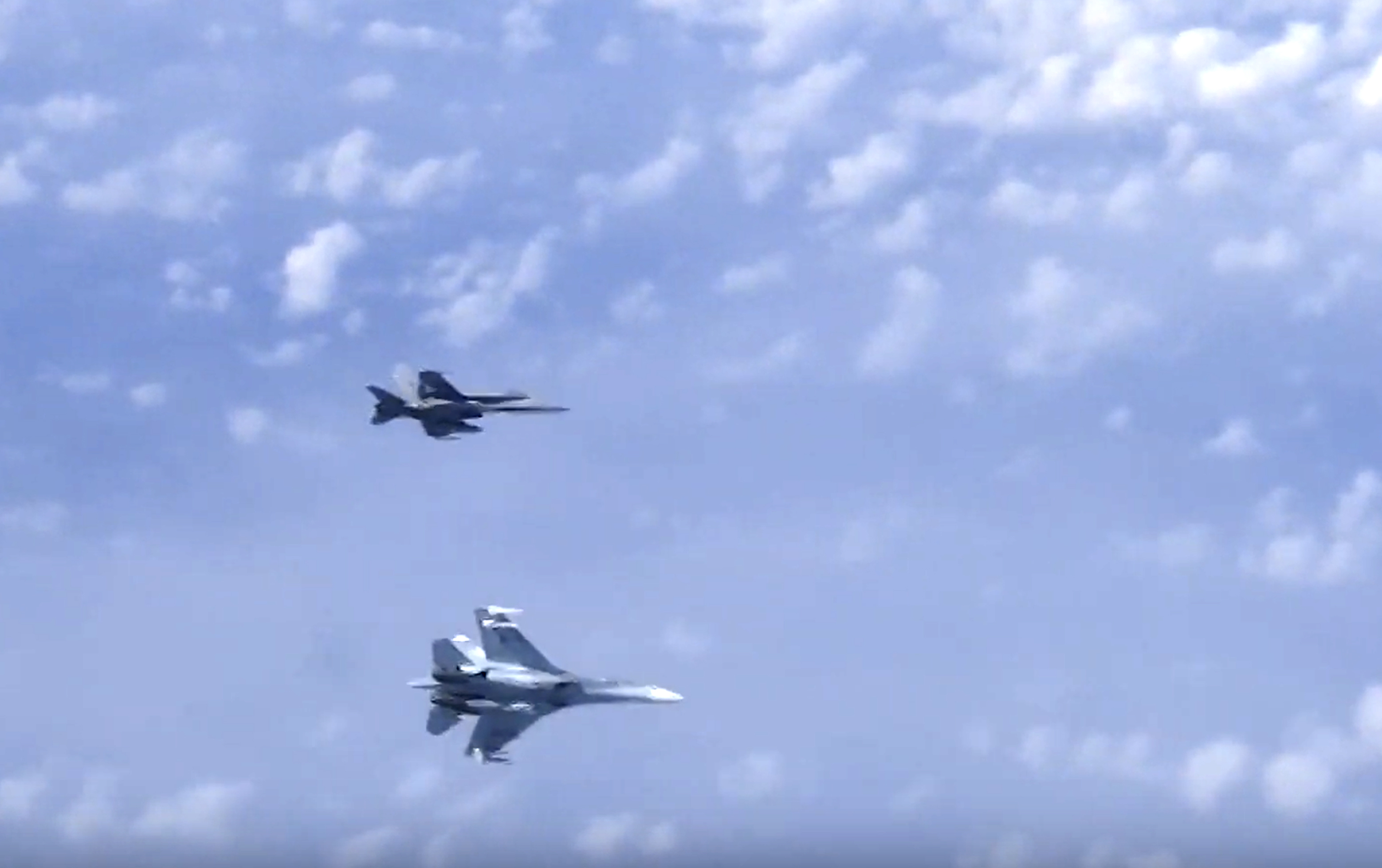 NATO warplanes confronted Russian aircraft 290 times in 2021, most of the time along Russia's western borders, the U.S.-led alliance reported this week. It means nearly 80% of NATO's 370 flight missions this year involved confrontations with the Russian Air Force.
Tensions between the military bloc and Russia are rising as Moscow warns against NATO expansion into Ukraine. Russian Foreign Minister Sergey Lavrov said that direct negotiations with the U.S. will commence "immediately after the new year holiday."
Russia presented a list of security proposals to the United States earlier this month, asking that Washington guarantee that Ukraine will not be admitted to NATO and that NATO troops will not be stationed in that country. Other requests included withdrawal of NATO troops from "forward bases" in eastern Europe and an end to military manouvres along Russia's borders.
This summer saw 30,000 troops take part in "Operation Defender Europe 2021," a mammoth set of U.S.-led military exercises from the Baltic to the Black Sea, while last month the U.S. staged simulation bombing raids within 12 miles of Russian airspace.
It is important that "our proposals aren't wound up in endless discussions, which the West is famous for," Lavrov added. The U.S. and its allies say a major build-up of Russian troops near Ukraine could be preparation for an invasion. Moscow denies this and says it is concerned Ukraine may launch an offensive aimed at forcibly reconquering the breakaway Donetsk and Lugansk regions.
The U.S. has already rejected several of the Russian demands, including one that both countries commit not to station nuclear weapons outside their own territory. Germany, Italy, the Netherlands, Belgium, and Turkey currently host U.S. nuclear weapons.
Russia does not currently station any nuclear weapons beyond its borders, but this may soon change, with Belarusian President Alexander Lukashenko offering to host them in his country.
Constitutional commitments to neutrality and keeping Belarus a nuclear-weapons-free zone could be scrapped in proposals Lukashenko is putting to a referendum in February.
They are among a number of other reforms, including reintroduction of presidential term limits (scrapped in 2004), that the president says are responses to unrest following the August 2020 election, when large protests disputed his official victory.
Morning Star