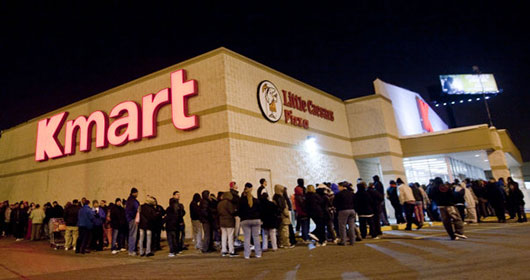 WASHINGTON – The National Women's Law Center (NWLC) released a report today featuring new data analysis and information that underscore the urgent need to strengthen workplace protections from sexual harassment. The report explains how a recent five-to-four Supreme Court decision in Vance v. Ball State University undercuts protections from supervisor harassment by excluding supervisors who do not have the power to hire and fire. Now those who direct daily work activities-deciding who works the night shift and who works days, who can take a break and who cannot, and who gets the best and the worst assignments-but who do not have the power to hire or fire, are mere coworkers in the eyes of the law. As a result, the tougher legal standard that applies in cases of coworker harassment now applies to harassment by these lower-level supervisors.
The report, Reality Check: Seventeen Million Reasons Low-Wage Workers Need Strong Protections from Harassment, the first in an NWLC series this spring on women's economic issues, demonstrates how this redefinition of supervisor weakens protections from harassment for millions of workers, especially for those in low-wage jobs who are both particularly vulnerable to harassment and very likely to report to a lower-level supervisor. Sexual harassment in the workplace is pervasive: 25 percent of women and 10 percent of men report having experienced harassment on the job. The decision was-in the words of Justice Ruth Bader Ginsburg's dissent -"blind to the realities of the workplace."
Lower-level supervisors are extremely common in workplaces with many low-wage workers. NWLC data analysis shows:
There are 6.3 million lower-level supervisors who do not have the power to hire and fire but who have significant authority over their subordinates.
There are 3.1 million lower-level supervisors for 17.4 million low-wage workers –virtually all of the low wage workforce. In comparison, only 690,000 higher-level managers are responsible for low-wage workers.
Another 3.2 million lower-level supervisors oversee millions of workers who do not earn low wages.
"It's shameful that the law gives cover to lower-level supervisors when they sexually harass their workers," said Fatima Goss Graves, NWLC Vice-President for Education and Employment. "A worker who tries to hold an employer accountable for harassment stands a good chance of having the case tossed out simply for failing to meet the new narrower definition of supervisor."
One stark reality that the report highlights is that lower-level supervisors have significant power to, as one store manager who threatened the woman he had harassed put it, make life a "living hell" for the targets of their harassment if they "take matters over [their] head[s]." Employees who have the courage to come forward to report harassment deserve strong protections.
But unless policymakers take corrective action, many more workers will suffer harassment at the hands of lower-level supervisors, and many who come forward may be denied their day in court.
The Fair Employment Protection Act, recently introduced in Congress, would restore strong protections from harassment that the Court stripped away. "It's time to re-open the court house door to millions of hardworking Americans," Goss Graves said.
Photo: Lower level supervisors at big retail stores, although they cannot hire and fire, are often in a position women workers note, to sexually harass employees. When this happens, they argue, the company should be held accountable. AP