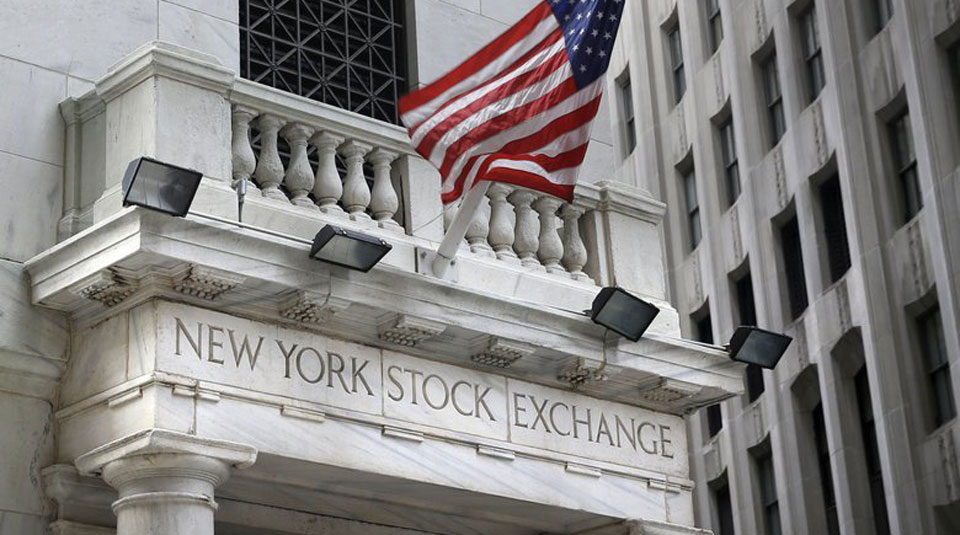 WASHINGTON—Wall Street pressure, particularly from rich and secretive hedge funds and their managers, prompted the General Motors plant closures that will throw at least 14,000 United Auto Worker members – and countless other workers in GM's supply chain – out of jobs, a new report says.
The report, commissioned by the Teachers (AFT) is from the non-profit Hedge Clippers campaign, an organization dedicated to investigating, exposing and reining in the hedge funders' financial machinations.
It added the moneyed interests have been pressuring GM ever since 2013 after the "new GM" returned to profitability following the Democratic Obama administration's rescue of GM and FiatChrysler from collapse, bankruptcy, and closure due to the financier- and GOP-caused Great Recession.
The pressure has come in the form of financiers' threatened takeovers accompanying demands that GM send profits to stockholders and stock buybacks, rather than investing to modernize its factories. The recent plant closures are just the latest symptom of company yielding to the capitalists, the report adds.
AFT commissioned the report because its members, too, will suffer from the closures. That's because when the company closes the four plants – two in Michigan and one in Baltimore after the one in Lordstown, Ohio – tax revenues, from both personal income taxes and, more importantly, property taxes, will decline.
And property taxes provide most of the revenue for local school districts, AFT President Randi Weingarten explained. She cited Lordstown, which closed March 6, as the example. Some 1,400 workers, toiling at making the Chevy Cruze on the one remaining production line, lost their jobs. Several years ago, the plant employed 4,600 in three lines.
AFT represents Lordstown's public school teachers. Many have relatives who were employed at the plant. "The closure could decimate the community's tax base—Lordstown's two schools currently receive about $800,000 a year in property tax revenue. With the plant idle, the property could be devalued, drastically affecting funding," AFT said in a statement.
"The report exposes how GM's decision to close Lordstown and shutter two other North American assembly plants and component factories followed a 4-year bid by hedge fund managers to squeeze company profits." The report names the hedge funds and their five managers, who collectively raked in billions from all their deals.
"The Lordstown community has been loyal to GM for 52 years, and GM was a trusted employer and community partner. Now hedge funds have muscled their way in and are lining their pockets at the expense of the real people who worked to make GM a household name," said Weingarten.
"This report looks under the hood of the closure decision and exposes greed at its worst. Shareholder buybacks do nothing but enrich those wealthy shareholders."
"This is not a story of a struggling corporation that cares about investing in America, American jobs and American communities. This is a story of rampant greed and structural deficiencies in the economy, which incentivize the hollowing out of our communities for short-term financial gain."
"And this is a story about the fate of the people President Trump promised to protect. Many voted for him, but instead, he's attacked their communities and their unions while governing to protect the hedge funds that are waging war on GM."
"The closing's impact on students is heartbreaking. How can we expect kids to be focused on learning when their families are deciding whether to move hundreds of miles away or stay? Some GM workers have left their families behind to take jobs, tearing families apart. This is weighing on kids and making everyday tasks so difficult," Lordstown Teachers President Alyssa Brookbank told AFT.
The report's details include:
The hedge funds demanded GM spend $25 billion on dividends and buybacks, four times as much as the company claims it will save by closing Lordstown and the other plants.
"Hedge fund investors repeatedly launched pressure campaigns to prevent GM from reinvesting their profits anywhere but back into their own share price after the federal government bailout. Through paid agents, harassing proxy measures and public threats, funds extracted billions in buybacks, unwarranted cash payouts, and ruinous job cuts." The first buyback, of $5 billion, was in 2013, the report says.
Ohio taxpayers are getting stuck with the bill, too. Ohio Federation of Teachers President Melissa Cropper reported the state gave GM an $82 million tax credit at the depths of the recession in 2008, to help the firm pay for a $317 million retooling of Lordstown to make the Cruze. In return, GM promised to keep the plant open for 30 years. All the financial figures come from Forbes magazine, which advertises itself as "a capitalist tool," but which is also known for investigative reporting.
"In 2013, GM completed the taxpayer-funded bailout that kept the company alive and saved thousands of American jobs. Billionaire hedge fund managers have been attacking the company ever since. Hedge funds aren't interested in American jobs, or in the communities that will be hit by plant closures and job loss."
The AFT-commissioned report, the 66th on hedge fund predators by the non-profit group, makes the case not just for reining the hedge funds in, as Sens. Chuck Schumer, D-N.Y., Tammy Baldwin, D-Wis., and Bernie Sanders, Ind-Vt., have proposed, but for outlawing them altogether.
"Our report lays out the amazing amount of damage that hedge fund speculators have done to General Motors and to the workers and communities hit hard by GM's plans to cut jobs and close manufacturing plants."
The GM report, and the others, "explain how hedge funds have destroyed the economy, rigged political system, hurt families and communities, exploded inequality and supported the politics of hate and division."
"Hedge funds are an artifact of history, an accident created by a loophole in the 1940 Investment Company Act. It was massively expanded in the 1996 National Securities Market Improvement Act when hedge funds got their hands on institutional money from pension funds and endowments. They grew 20-fold in the next seven years," the report says.
"The entire point of the New Deal reforms was to reverse giant pools of money in unregulated vehicles that don't comply with a staggering amount of securities rules." Amending those two laws "to push super-speculative hedge fund managers back into limited business lines and…to limit investment from pension funds, endowments and other institutional investors could end the hedge funds' reign of terror over the American economy, American workers and American communities," it concludes.