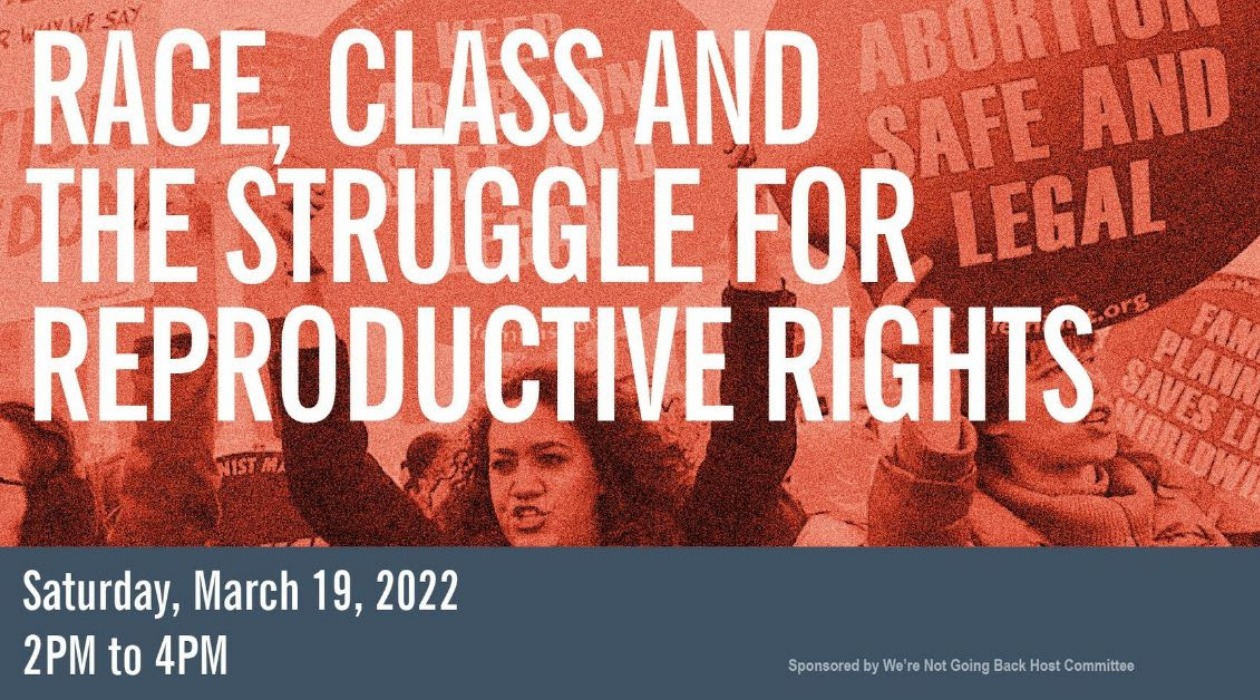 "We're Not Going Back" – CLASS, RACE AND THE STRUGGLE FOR REPRODUCTIVE RIGHTS
The stakes could not be higher as reactionary attacks on reproductive rights intensify. Over 30 states are ready to outlaw legal abortion access if the Supreme Court overturns Roe v Wade. African Americans, Latinas, and other people of color, as well as all poor people, are hit the hardest by these restrictions. Many lack the means to travel long distances to seek legal, safe abortion care elsewhere.
Join our panel of distinguished women at the forefront of their fields as we build the fight to preserve access to legal, safe abortion care.
Panelists:
Rev. Annie Allen, Faith Leader and Educator
Jasmin Sanchez, Housing Activist, NYS Candidate
Elizabeth Yeampierre, Exec. Dir. UpRose
Lisa Bergmann, Communist Party USA
Cori Marshall, M.D., Family Medicine – OB
"No vamos a volver": RAZA, CLASE Y LA LUCHA POR LOS DERECHOS REPRODUCTIVOS
Lo que está en juego no podría ser mayor, ya que los ataques reaccionarios contra los derechos reproductivos se intensifican y más de 30 estados están dispuestos a prohibir el acceso al aborto legal si el Tribunal Supremo anula el caso Roe contra Wade. Las afroamericanas, las latinas y otras personas de color, así como todas las personas pobres, son las más afectadas por estas restricciones. Muchas de ellas carecen de los medios necesarios para recorrer largas distancias para buscar una atención de aborto legal y segura en otro lugar. Únete a nuestro panel de distinguidas mujeres en la vanguardia de sus campos mientras construimos la lucha para preservar el acceso a la atención legal y segura del aborto. Disfrutaremos de una actuación cultural y de comida y bebida.
Los panelistas:
Rev. Annie Allen, líder religiosa y educadora
Jazmín Sánchez, activista de la vivienda, candidata del Estado de Nueva York
Elizabeth Yeampierre, directora ejecutiva de UpRose
Lisa Bergmann, Partido Comunista E.U.A.
Cori Marshall, M.D., Medicina Familiar – Obstetricia